Products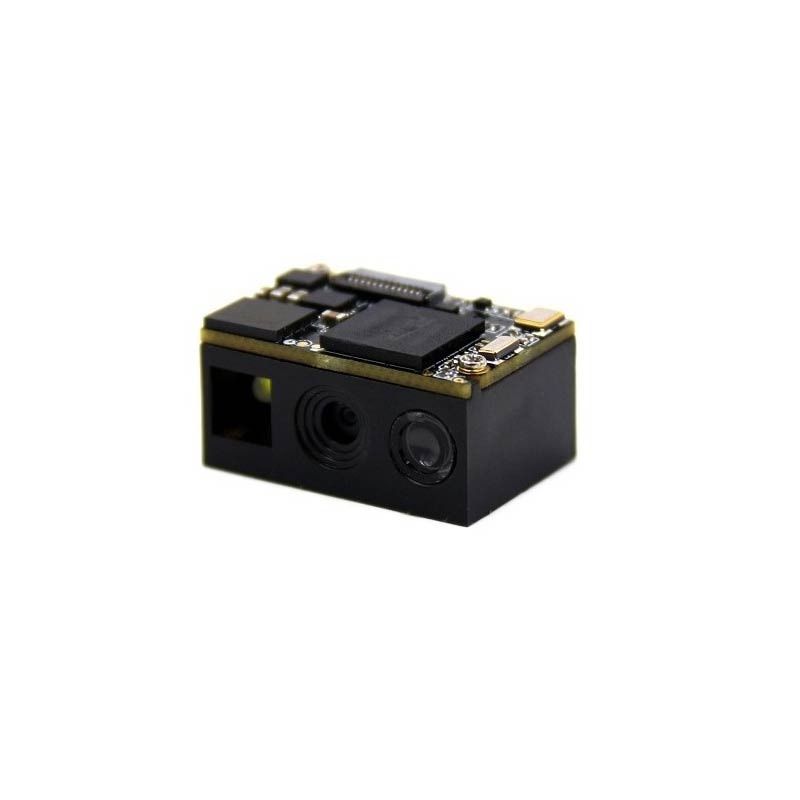 LV2219 2D Scanner Module
Category:2d Scanner Module
Product ID:LV2219
Views:5998
Product Introduction:LV2219 primarily for such applications as Self-service cabinets in e-commerce,express delivery services and smart homes;ATMs;kiosks;queue machines;lottery machines;certificate makers.
Details
Product Introduce:
LV2219 2D scanner module, lv2019 is an upgraded version. The module uses CMOS image decoding technology, strong performance, easy to scan one-dimensional, two-dimensional bar code; integrated design, ideal for embedded all kinds of handheld terminal equipment, such as scanning guns, PDA, smart flat and so on.

LV2219 2D scanner module bar code reading engine, LV3096 is an upgraded version. The module uses excellent decoding technology, can quickly read all kinds of quality bar code;
Provide USB, TTL232 and TTL232 interface to meet the needs of more interfaces; decoder board and camera integrated design, the volume reduced to the extreme,
To meet the needs of all kinds of very small industrial handheld terminal applications.

2D scanner module Product Features:
Excellent performance of 2D scanner module
Using the world's leading chip intelligent image recognition technology, you can quickly read all kinds of quality bar code;
Unique integrated design
In a very small size fully integrated image acquisition, lighting targeting and decoder, both small and light, strong performance;
Screen reading ability
For the screen bar code to do technical adjustments, you can read the minimum brightness and various types of film large amount of data bar code bar code.
Low power consumption long life
Using independent core technology, greatly reducing operating power, extend equipment life.
2D scanner module Performance Image Sensor 640×480 CMOS
Light Source Red LED 625±10 nm
Symbologies 2D PDF417, QR Code (QR1/2, Micro), Data Matrix (ECC200, ECC000,
050, 080, 100, 140), Chinese Sensible Code
1D Code128, UCC/EAN-128, AIM128, EAN-8, EAN-13, ISBN/ISSN,
UPC-E, UPC-A, Interleaved 2 of 5, ITF-6, ITF-4, Matrix 2 of 5,
Industrial 25, Standard 25, Code 39, Codabar, Code 93, Code 11,
Plessey, MSI-Plessey, GS1-DataBarTM(RSS), (RSS-14, RSS-Limited,
RSS-Expand)
Resolution ≥ 5mil
Typical Depth of Field EAN-13 45mm-380mm (13mil)
Code 39 30mm-180mm (5mil)
Data Matrix 20mm-115mm (10mil)
QR Code 25mm-165mm (15mil)
PDF 417 30mm-125mm (6.67mil)
Symbol Contrast ≥ 30% reflectance difference
Scan Angle** Roll: 360°, Pitch: ±50°, Skew: ±50°
Field of View Horizontal 44°, Vertical 33.2 °
Mechanical/
Electrical
Interface TTL-232, USB (HID-KBW, COM Port Emulation)
Operating Voltage 3.0~3.6VDC
Current@3.3VDC Operating 210mA
Standby 7mA
Dimensions 21.2(W)×14(D)×11.1(H)mm
Weight 4g
Environmenta 1
Operating Temperature -20℃~ +50℃ ( -4°F~122°F )
Storage Temperature -40℃~+70℃ ( -4°F~158°F )
Humidity 5%~95% (non-condensing)
Ambient Light 0~100000lux (natural light)