Products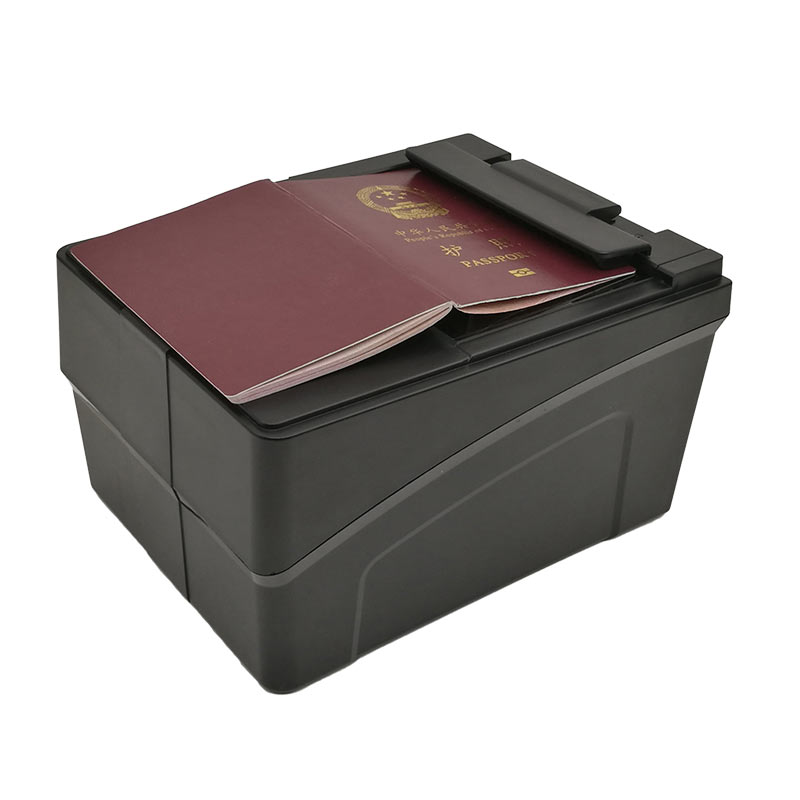 PR100 Passport Reader
Category:Intelligent Scanner Devices
Product ID:PR100
Views:2516
Product Introduction:The PR100 is a full-page, multi-illumination e-Passport reader. Contactless reader.
Details
Key Features:
1. Captures high-resolution images in multiple wavelengths – Visible, IR and UV
2. Reads MRZ from ICAO 9303 compliant documents, including passports, e-Passports, ID cards and visas as well as Taiwan, Hongkong, and Macao……
3. Reads 1D/2D barcodes from smartphones, tablets, smartwatches and paper-based documents
4. Easily control: automatically trigger
5. Support Firmware Upgradeable, SDK offered
Typical Applications:
The PR100 is a full-page, multi-illumination e-
Passport reader
. Contactless reader. It provides perfect solutions for scanning passport, e-passport, visa and other Electronic Documents & Paper Documents, ISO14443 TYPE A/B/C & NFC smart card, which make it can be applied to the variety of industries.
Printed data is extracted from the entire data page, from MRZ (1~3 Line), OCR and 1D(Code 128, Code 39, EAN, UPC), 2D(QR,PDF417, Data Matric Aztec )barcode, while digital data from contactless ICs. Multiple illumination sources: visible, IR and UV are available.
It is widely used for applications such as Customs、 Border crossings、 Electronic ID、e-Passport、 e-Banking、 e-Commerce、 Duty-Free Shop、 Travel agency、 Hotel、 Consulate…