Passport Reader PR100 OCR Reader Applications
Source:Powered | Author:admin | Time:2018-12-21 | Views:811
With development of society, people's life has changed a lot. Family travelling becomes more and more popular. The customs and the airport have reached a busy time. The use of e-passport reading is more frequent. Of course, the

e-passport reader

is an indispensable tool in these places. It facilitates the work of the border inspectors and speeds up. The speed of entry and exit of personnel.
Shenzhen Rakinda Technology in the side of this conditions, and spend a lot of time on research and development on passport reader. Finally, Rakinda develops

passport reader PR100

with very perfect design and competitive price.
Passport readers are mainly used in outbound travel agencies, customs inspections, port entry and exit inspections, visas for embassies and consulates, registration of foreign-related hotel accommodation, and collection of passenger data for international flights. The function is to quickly and accurately read the machine readable code, passport number, name and passport chip information on various ICAO Doc 9303-compliant travel documents (passports, passes, etc.).
Rakinda not only can provide customer passport machine hardware itself, but also can provide you with SDK, test software (DEMO), API interfaces, and development routines.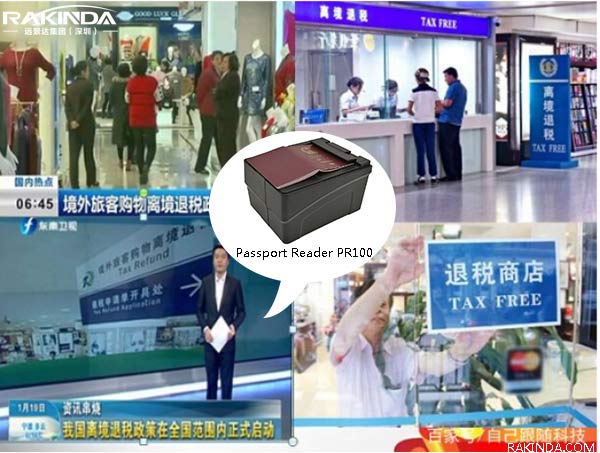 Below pls kindly check Rakinda

Passport Machine

Features:
1. Captures high-resolution images in multiple wavelengths – Visible, IR and UV
2. Reads MRZ from ICAO 9303 compliant documents, including passports, e-Passports, ID cards and visas as well as Taiwan, Hongkong, and Macao……
3. Reads 1D/2D barcodes from smartphones, tablets, smart watches and paper-based documents
4. Easily control: automatically trigger
5. Support Firmware Upgradeable ,SDK offered
If any interests, pls feel free to contact with Rakinda.
Shenzhen RAKINDA Technology Co., Ltd

. is specialized in the development of smart card hardware and software systems, production, sales and operations in one of the national high-tech enterprises. Products are widely used in city card, park area, retail businesses, parking fees, government platforms and other consumer areas. With years of focus on management, innovation and development, the company in the industry
Has a wide range of customer base and industry reputation, to achieve the city card applications and urban bus intelligent scheduling management. RAKINDA engaged in

barcode technology

research and development for more than 18 years, we have a mature R & D team and overseas markets, we can help you quickly and easily realize unattended dream.