2018 ISRE and Unmanned Sales Exhibition Ended Successfully in Shenzhen
Source:Powered | Author:admin | Time:2018-10-25 | Views:586
From July 31st to August 2nd, ISRE 2018 Shenzhen International Smart Retail Expo & Unmanned Sales Exhibition /10th International Internet of Things Expo (Summer Exhibition) was successfully concluded in Shenzhen Convention and Exhibition Center. The exhibition lasted for 3 days and received a total of 68,216 and 116,512 professional visitors to visit the site. The number of visitors increased by 45% compared with 2017.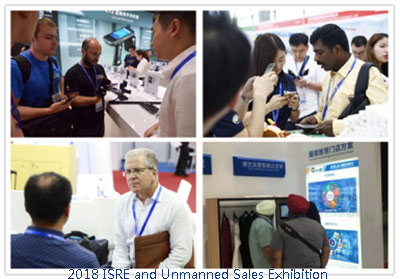 The organizers of the Expo, together with the Shenzhen Chain Store & Franchise Association, Shenzhen Retail Business Association, Shenzhen

Smart Retail

Association and other institutions, invited hundreds of bar codes and handheld terminal companies to participate in the exhibition, which is a comprehensive display of the smart retail industry chain. The industry's strong affirmation and praise!
As always, the exhibition received a lot of attention from domestic and foreign audiences. A large number of professional visitors brought a large number of buyers to the exhibitors. The exhibition received more than 30 from the United States, Britain, France, Austria, Finland and other three days. The 3,315 international buyers of the country and region, after the professional retail technology and products were exhibited, attracted a lot of consultation and order placement. The visitors and exhibitors expressed their gratitude for the high volume of the exhibition.
Rakinda Technologies, as a leading Auto-ID and IoT solution provider in China, also joined this big event. Apart from barcode scanner products, one of the most interesting thing is the unmanned convenience store, which is developed by Rakinda. To know more details, please visit www.rakinda.com