Products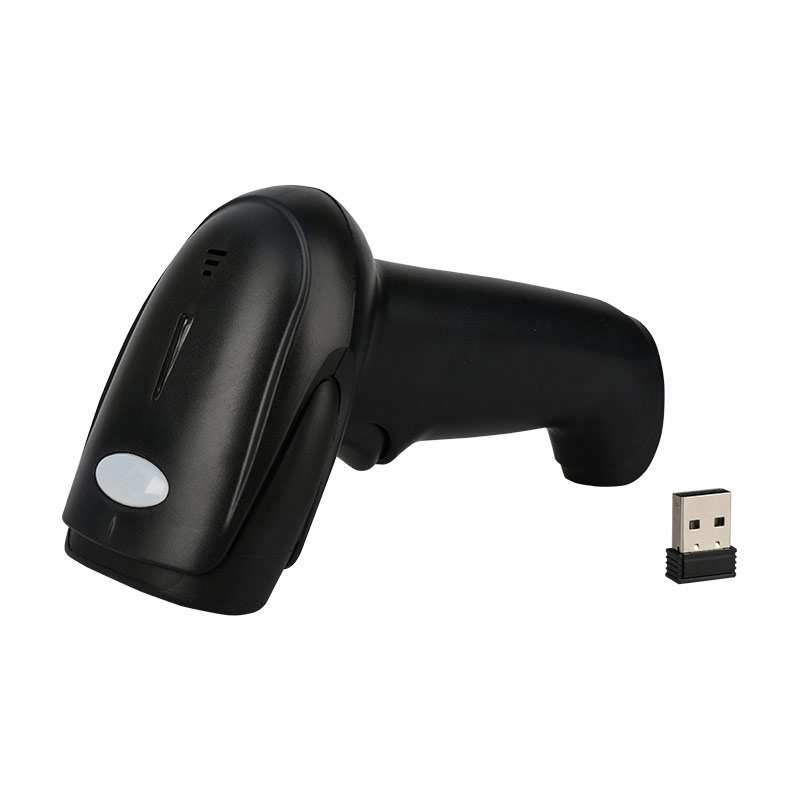 RK5621 Bluetooth/Wireless 2D Scanner
Category:Handheld Scanner
Product ID:RK5621
Views:495
Product Introduction:Handheld Bluetooth/Wireless 2D Barcode Scanner is Widely used in supermarket, warehouse, mobile payment, chain stores.
Details
Characteristic:
◆ Ergonomic design, comfortable using.
◆ Read all mainstream 1D 2D barcodes in the market easily. (4mil)
◆ Mode: Bluetooth(HID,SPP,BLE), wired, wireless 2.4G, connected with PC, mobile phone
easily.
◆ Dual mode: wired, wireless, Ultra-low power consumption, continuous working time 16h.
◆ Transmission distance 150m, intelligent automatic connection when it's beyond range,
not manual setting.
◆ Widely used in supermarket, warehouse, mobile payment, chain stores.
Specification:
Weight: ≈160g( without cable)
Dimension: L150mm * W70mm * H95mm
Interface Type: USB
Communication way: USB, Wireless Bluetooth & 2.4G
Power supply: DC 5V@100mA(Work)
Scan Type: CMOS
Light Source: Visible red light, 625±10nm
CPU: 32-bit
Resolution: 640*480
Resolution: ≥4mil/0.1mm(PCS90%、 Code 39)
Decoding speed: 10CM/s
Depth of field: 10mm-500mm
Scan Mode: Manual, Continuous, Auto sense
Print Contrast Signal: ≥25%
Ambient Light: Dark environment, Indoor natural light
Scan angle: Roll±30°、 Pitch±60°、 Ske±60°( PCS90%、 Code 39、
10mil/0.25mm)
Wireless communication mode Synchronous , asynchronous, storage mode
Wireless transmission distance: Bluetooth 50meters
Storage capacity: 2M( over 100000 barcode)
Battery capacity: 1600mAh
Battery charging time: About 6.5 hours
Continuous working time: ≥16 hours
Symbologies : 1D:UPC-A, UPC-E, EAN-8, EAN-13, ISSN, ISBN, Code
128, GS1-128, ISBT 128, Code 39, Code 93, Code
11, Interleaved 2 of 5, Matrix 2 of 5, Industrial 2 of 5,
Standard 2 of 5( IATA) , Codabar( NW-7) , Plessey,
MSI Plessey, RSS, China Post, etc.
2D: QR Code, PDF417, Data Matrix, etc.
Operating temperature: 0℃ to 50℃
Storage temperature: -20℃ to 60℃
Humidity: 5% to 95%( non-condensing)
Drop Height: 1.5m
Transport vibration Test: 10H@125RPM