Products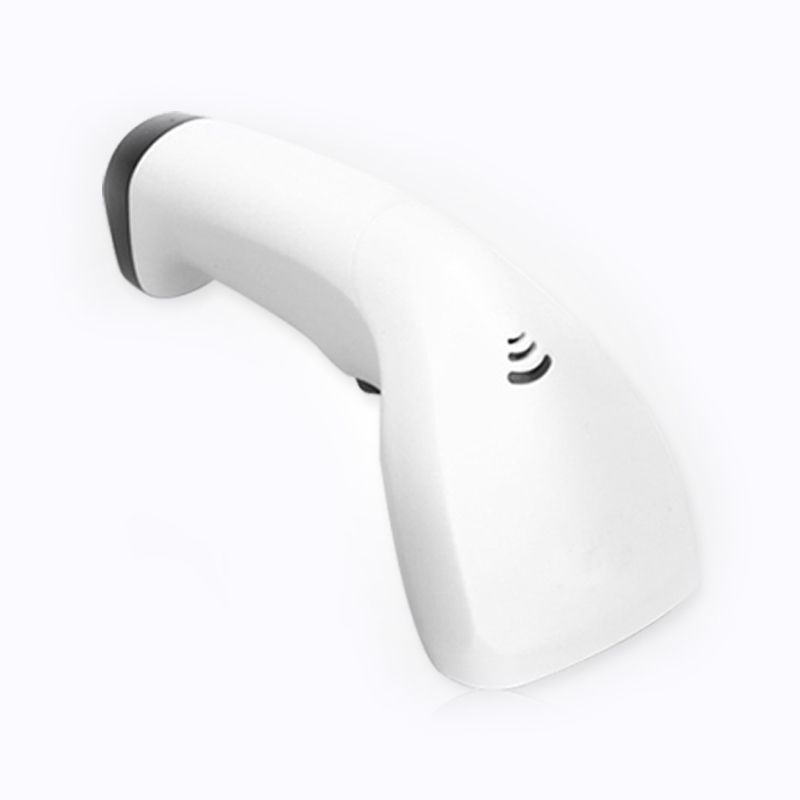 RK1201 CCD Barcode Reader
Category:Handheld Scanner
Product ID:RK1201
Views:638
Product Introduction:CCD barcode reader,32 bits high-speed decoding, HIgh speed, portable and Lightweight, Mobile phone payment, swift sensing
Details
Product details
Buzzer the high rate of transmission, service time more than 50 million, no need any drivers, plug and play.
Advantage
1. IR light scanning, Quickly scanning
2. Wide scanning range and accurate, easy to aim barcode, more accurate and quicker than usual laser handheld barcode scanner gun to achieve swift reading.
3. Quick scanning, high performance and excellent industrial quality, shock-proof and drop resistance
4. Long life, quality assurance, industrial shell material, can withstand falling down to 2M, can be used in a variety of industrial environments
5. Strong decoding capability
Easy to read barcodes with poor print quality, ambiguity, distortion, edge contamination, and clear plastic barriers.
6. Can scan phone screen
Support read mobile phone Alipay, WeChat, Jingdong Pay 1d barcode payment code.
7. USB, RS232 Interface
Support USB, RS232 interface, Free choice of USB or RS232 interface, plug and play without any drivers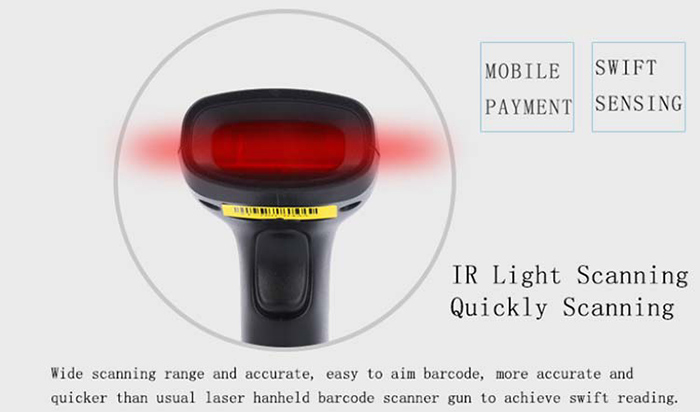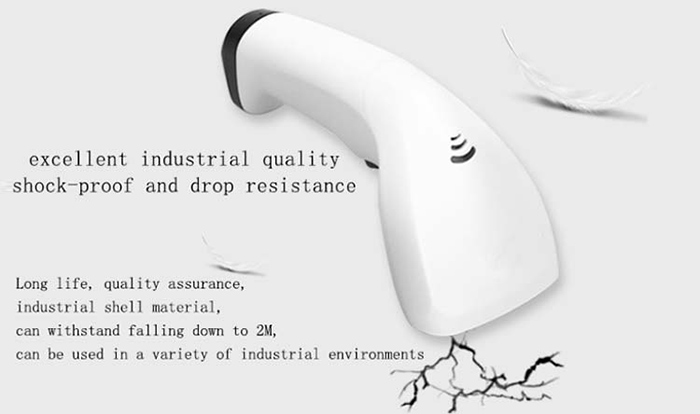 Applications
Apparel Industry, Express, Medical, Supermarket, Warehouse Management