Products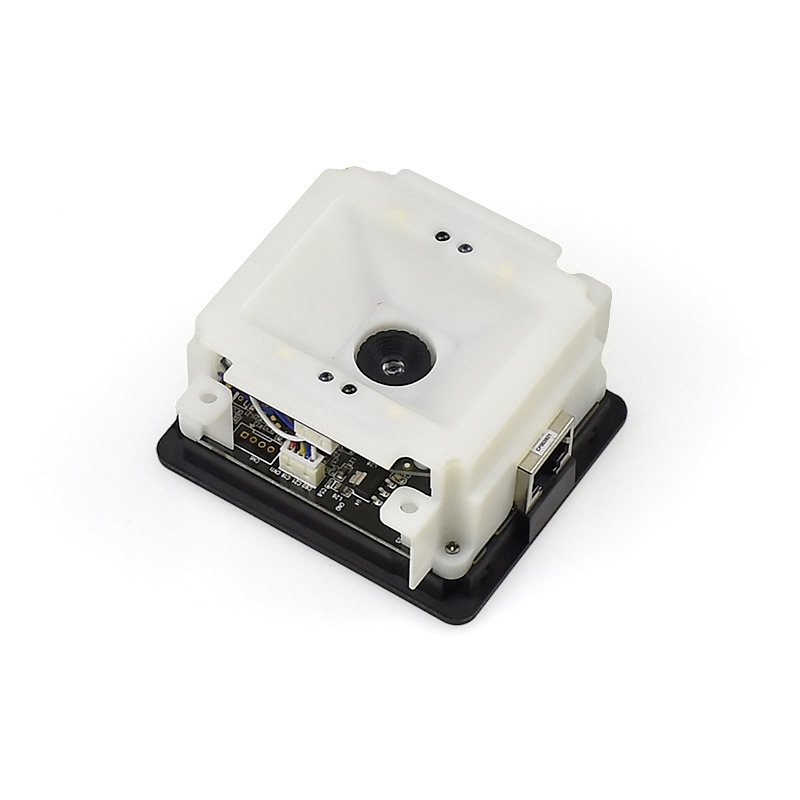 RD4500S Barcode Reader
Category:2D Fixed Mount Barcode Scanner
Product ID:RD4500S
Views:398
Product Introduction:RD4500S delivers effortless, snappy and accurate reading of barcodes on various mobile phone LCD screens with different contrast actions, colors and reflectances.
Details
Product Introduction:
Soft white LED light source protects your eyes, no matter day or night, IR sensor activates the scanner as barcodes are presented.
We will provide you user guide to set the scanner.
Suggest application areas: kiosk, vending machine, turnstile, certificate market, access control system, queue machine, lottery machine, express delivery machine, etc.


Product Features:
1. Fixed mount type USB or Serial cable output: easy to integrate;
2. Quick scanning screen code
Scanning 1D and 2D barcodes off cell phone screen in a time less than 0.4 sec.
3. Same good at scanning paper and cards code
Swift reading 1D and 2D barcodes on cards and paper
3. Fit for demanding environment
It is a common case that phone screen is covered with various protective film. Do not worry with RD4500S scanner. RD4500S can still scan the code swiftly. It typically takes less than 0.4 sec to recognize the code.
4. Simple to operate
When you need to set the scanner, you just need to scan the setting code in the user guide. It is one step operation and easy to do.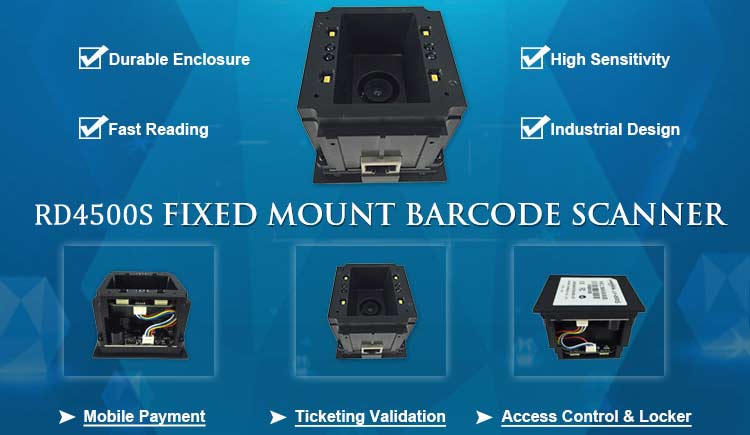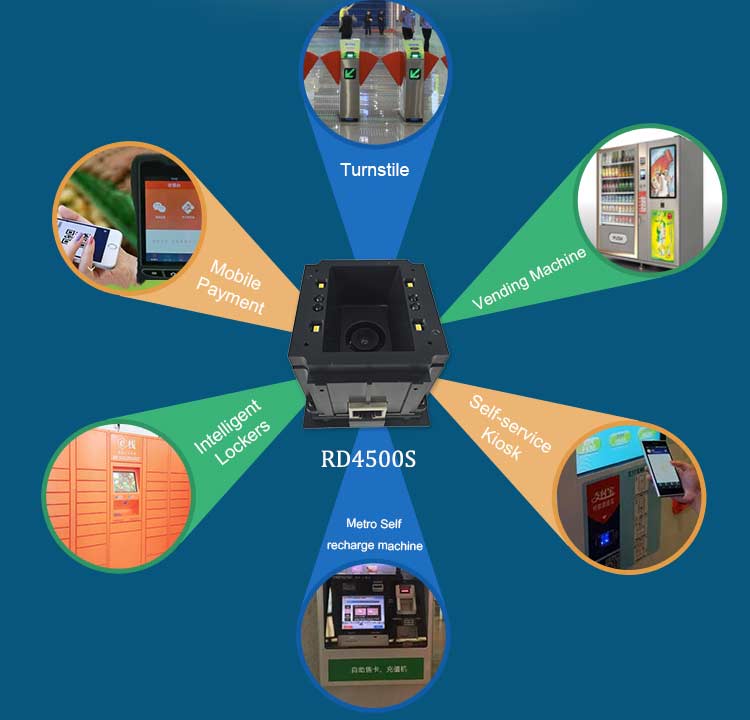 Type

Embedded type fixed mount

Interface

USB, RS232

Code to scan:

2D: pdf417, qr code, data matrix
1D: EAN-13, EAN-8, UPC-A, UPC-E,ISSN, ISBN, Codabar, code 128, code 93, itf-6, itf-16, interleaved 2 of 5, industrial 2 of 5, standard 2 of 5, matrix 2 of 5, gs1 databard, code 39, code 11, msi-plessey, plessey

Scan Speed

300 scans per sec

Ambient Light

0-100,000 LUX

Power Consumption

1.75 W max

Notification

Beep

Light Source

White LED