Alibaba's Alipay with 2D Barcode Scanner Led the World Cup in Russia
Source:Powered | Author:admin | Time:2018-08-07 | Views:497
Just after arriving in Moscow at the start of the World Cup,then began wandering around the city on Russia's famous central loop subway. In the luzhniki subway station, the mobile phone to buy a subway ticket, "actually Rakinda

RD4100

desktop type 2d barcode scanner and

4500R embedded fixed mount scanner

, support mobile phone screen, pays for merchants and shoppers to save time, easier then for passenger tickets to save valuable time.
Not only buy subway tickets, but about 4, 000 Russian businesses now have access to alipay for Chinese visitors to the World Cup.They include well-known Russian department stores: TSUM, central Moscow department store, GUM department store, and DTL, Leningrad trade building, st. Petersburg. In addition, the Russian domestic Etoile "sephora" L ", as well as domestic large supermarket chain Dixy, Victoria and Azbuka and Moscow's sheremetyevo airport duty-free shops Imperial Duty Free are opened alipay consumption.
At present, alipay has covered five stations of the central loop: luzhniki station, izmirovo station, business center station, locomotive station and gagarin square station."This will make the central Moscow loop more popular with Chinese tourists," said romain ratpov, first vice President of the Moscow metro."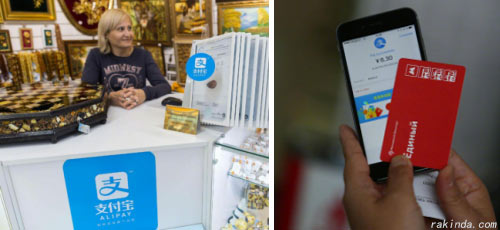 It is understood that in order to facilitate the purchase of tickets by Chinese passengers, the ticket purchase window of the central ring line is marked with a Chinese prompt, and the Toll Gate is equipped with a special pin-pad device, which can generate and print the required qr code for payment. Chinese passengers only need to use alipay App to scan the qr code on the ticket and get tickets after payment.

Rakinda

, the leading Internet of things solution provider for 18 years, specializes in providing you with optimized solutions and services for cashless scanning payment.