The Evolution Of Cashless Payment
Source:Powered | Author:admin | Time:2018-07-13 | Views:503
Scan payment

code to Payment code be scanned!
With the rapid development of age, payment has been changed a lot and become more diversified. Several years ago, everywhere you can observe the people who buy something in cash. But now, the trend is more and more people who will not carry cash directly. Most of them will buy products using scanning payment code not matter in supermarket or vendors in the street as the cashless payment make our life more convenient and safe and save labor fee.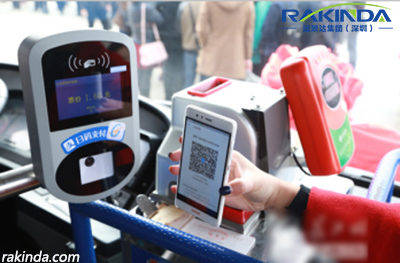 According to data statistics, until the end of 2016, there are 4.69million people who buy products that using scanning payment code. And 50.3% netizen purchase products in scanning payment code. The payment way of scanning avoid the lost of money and save labor fee and reduce the faulty so that make the life of people more and more convenient. While mobile payment technology is rapidly penetrating into the offline field and changing people's consumption habits, some disadvantages also appear.
As we all know that scanning code payment generally has 2 ways. One is scanning payment code, the other way is payment code be scanned. Nowadays scanning payment code is widely used and the safety of this way need to be improved. Based on database, in Oct 2016,there was news that many car owner scanned paper code on the surface of car to pay fines for illegal parking.After the incident, the relevant traffic department also quickly reminded the owners of the vehicle, the real vehicle violation parking , there is not payment on the code ? Rakinda

bus smart device RD300

is most popular among bus application now .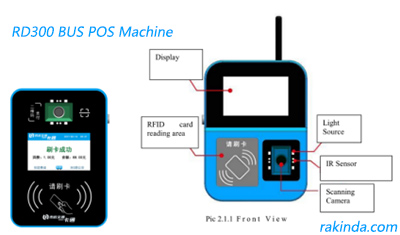 The code can be used as the carrier of trojans virus or phishing websites, so that it caused people even no operation after scanned code can be carried out the information such as account password and money lost.
In addition, at the view of this situation, now people more tends to own code being scanned, itself. Its safety has been improved a lot! So the barcode scanner module for 1D & 2D come out.
Please looking forward for our products!
Shenzhen RAKINDA Technology Co., Ltd

. is specialized in the development of smart card hardware and software systems, production, sales and operations in one of the national high-tech enterprises. Products are widely used in city card, park area, retail businesses, parking fees, government platforms and other consumer areas. With years of focus on management, innovation and development, the company in the industry
Has a wide range of customer base and industry reputation, to achieve the city card applications and urban bus intelligent scheduling management.
RAKINDA engaged in

barcode technology

research and development for more than 18 years, we have a mature R & D team and overseas markets, we can help you quickly and easily realize unattended dream.