2020 China Import and Export Fair, RAKINDA is Waiting for You
Source:Powered | Author:admin | Time:2020-06-10 | Views:15606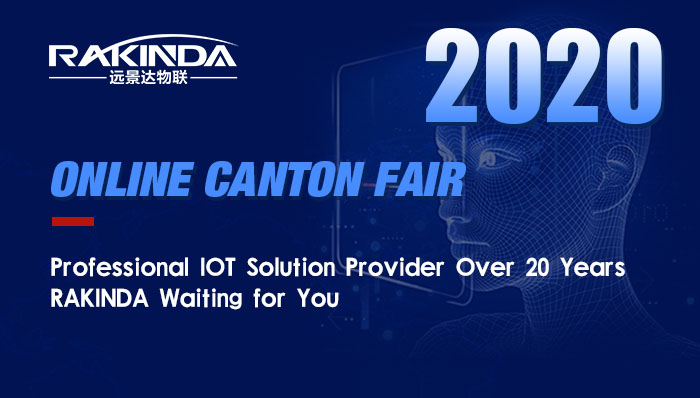 Rakinda Technologies Co.,Ltd has been established since 2000, which has 6 branches in total, which are in Guangzhou, Shenzhen, Xiamen, Suzhou, Chengdu, Beijing and HongKong. "Rakinda" and "SCANMAX" are our two independent brands. Rakinda is also a leading worldwide Internet of Things solution provider, which is specialized in 1D/2D barcode identification technology (Embedded/Fixed Mount/Handheld/Desktop Barcode Scanner, Android PDA, Mobile POS, etc.) ,face recognition with temperature measurement technology almost 20 years .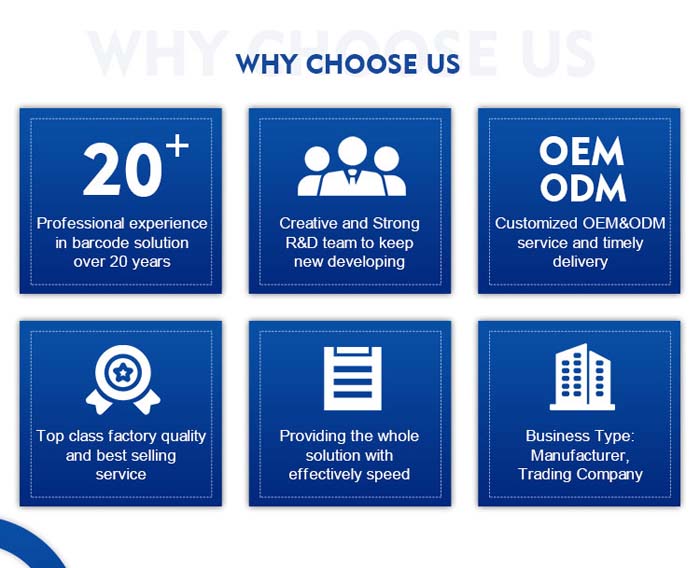 ---
This Canton Fair Expo we mainly display three types of products:
1.All In One for Face Recognition and Temperature Measurement

We have thermal imaging based temperature measure and facial recognition device.F2 series is typical configuration with economical price. F3 series coming with MTK board and 256*192 high resolution thermal imaging camera is higher level device. Its speed is faster and faces capacity upto 30,000 pcs. Because of the difference in product performance and the additional features, other models are derived:F5, F2-FHSand F3-M34-F.Customers can choose freely according to needs.
---
2.Small Embedded Module for Face Recognition and Temperature Measurement
(1).The
FT10
model is temperature measuring thermal imaging module,the FT20 model is thermal imaging+RGB five megapixels camera.The
FT20
model temperature measuring thermal imaging module is developed based on wafer chip scale packaging uncooled vanadium oxide infrared detector, fit for working with various intelligent platform. It boasts the features of high performance, low power consumption, small size and easy for development and integration. It meets the secondary development requirement of various infrared temperature measuring applications.
(2).M5 face recognition module is new generation small size RGBD camera developed by Shenzhen Rakinda Technologies Co., Ltd. M5 combines 640×480 pixel TOF camera and 5 million pixel RGB camera. The small and thin structure makes it easy for various embedded type, handheld detection terminal application to realize facial recognition, face liveness detection, scene recognition and gestures recognition. We provide SDK. Users can make product integration and secondary development according to own requirement.
---
---
3.Barcode Scanner for Access Control

(1).LV30 has a interface is TTL232 and it weighs only 5 grams and fits easily into even the most space-constrained equipments and the small size such as data collectors, meter readers, ticket validators and PDAs.Low current draw of the devices allow the modules to be integrated with minimal mechanical modifications.The LV30 also features an industrial grade sensor with no moving parts to wear out and the product is carefully designed based on years of industry knowledge for easy integration into OEM devices.
(2).LV3000U PLUS is industrial level fixed mount barcode scanner.It has IR/light sensor dual trigger mode and excellent 1d/2d barcode reading performance.It not only has automatic exposure control,but also clear laser cross aiming light and IP68 protection rating.
(3).RD4500R qr code scanner has a interface is USB or RS232.It reads close printed or screen barcodes with 5 to 10mil precision.It has metal housing and it's industrial grade IP54.Its light source is LED white light. At the same time,small streamlined design makes it perfect for embedding in the various types of self-service machines to use,like Kiosk,Turnstile and Vending machine,very nice.
---
---
The China Import and Export Canton Fair was held online in June15-24.2020.The 127th Canton Fair covers many industries affected by the Internet of Things, including manufacturing, automotive, supply chain and logistics, construction, finance, security, smart cities, energy and utilities. As a global IoT application solution provider, Rakinda takes the QR code scannner, face recognition, RFID radio frequency identification technology as the core, and brings smart home, smart campus and other solutions to the participants.
---
---
If you want to know more information? Please contact us!
Tel: +86 755 8323 3013 ext. 813
Fax: +86 755 8323 1805
Email: wyp@rakinda.com
Skype: y7pwt65xy
WhatsApp: +86 134 8060 5108
Add:5F Building A2 , Lee Lang Software Park, Bu Lan Road 31, Longgang District, Shenzhen City, Guangdong, China