Rakinda S4 Mobile POS Barcode Scanner Using for Restaurant and Hotel
Source:Powered | Author:admin | Time:2019-05-31 | Views:368
With the rapid growth of China's economy, the tourism industry is increasingly highly valued, the development prospects are bright, and the hotel industry is also developing at a high speed. The construction of smart hotels is gradually put on the agenda, and at the same time, the impact of mobile payment, the traditional payment methods can no longer meet the intelligent needs of smart hotels, and the payment such as WeChat payment and Alipay payment have become mainstream. At the same time, online payment, offline write-off is also a new form of payment for smart hotels. The traditional POS scanner only supports bank card, the system function is simple, it is difficult to expand O2O business, membership management, point redemption and WeChat Alipay payment, so the smart hotel payment terminal urgently needs intelligent upgrade, now the smart POS machine is open to Android Based on the system, it integrates functions such as QR code scanning and printing to meet the intelligent payment needs of smart hotels.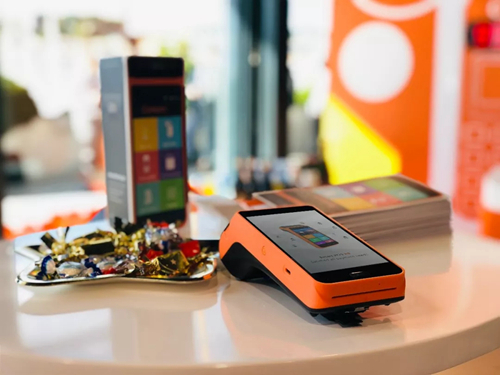 Rakinda intelligent hardware customized product S4 intelligent POS scanner as smart products, tailor-made comprehensive solutions for customers, massive data perception analysis, intelligent decision-making services, all-round interconnection and interoperability, realize intelligent ecological platform operation management . In hardware configuration, Rakinda S4 POS Scanner adopts quad-core high-speed CPU to meet the fast and stable operation of various applications. The screen uses a 5.5-inch high-definition touch screen for easy and convenient operation. Communication supports WIFI, Bluetooth and 4G full Netcom, and online and offline communication is barrier-free. The S4 is equipped with a 5 million HD camera to quickly scan QR codes for WeChat and Alipay payments. S4 support the optional ID card module, realize ID card verification, and customize many functions to meet more application scenarios.
RAKINDA is a company committed to the development up to barcode scanner technology at the core of the automatic identification system integration organizations, enjoyed several years of industry experience and excellent reputation, in Shenzhen and Hong Kong branches, and has a very skillful, experienced, innovative R & D and after-sales technical support service team.
Rakinda Group, the manufacturer of barcode scanner module, was established in 2000. We have offices in Guangzhou, Shenzhen, Hongkong, Xiamen, Suzhou and Beijing. And we have been supplying the barcode scanner module for Walmart, Carrefour and Foxconn etc.