Rakinda April TOP SALES plan start meeting party
Source:Powered | Author:admin | Time:2017-04-21 | Views:336
April 20, Shenzhen
Rakinda
in April to inventory sales activities officially launched! The theme of "Emptying Inventory and Releasing Self" will focus on inventory marketing activities in the next one month to further consolidate and expand the market advantage while creating a healthy atmosphere and create a high-quality team.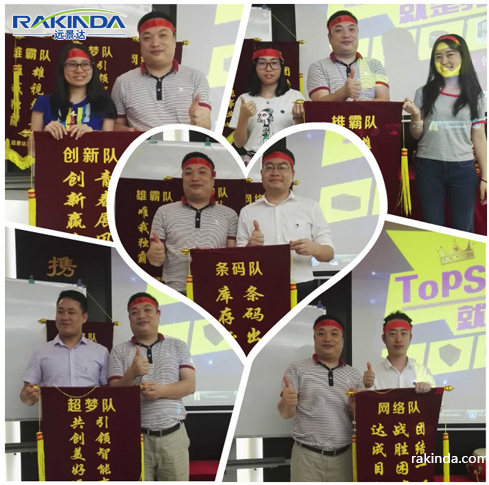 According to reports, Shenzhen Rakinda departments to develop a specific mission objective, mainly to 3096/4500 series modules, bar code terminal/consumables product sales for the competition indicators, all employees will be the team and people goals go all out. In addition, for the planning team also developed lucky pick, lucky dice, TOP SALES and other week welfare activities to stimulate the enthusiasm of the staff work, so as to promote the effective development of activities.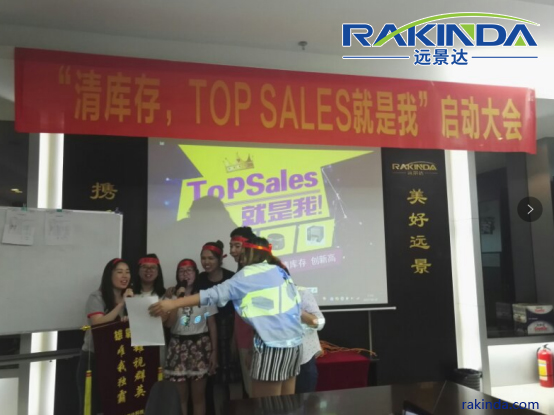 At the scene of the event, the host Liu first explained the activities of the target and reward mechanism, and elaborated "team PK to promote the growth of" the significance of the company Liu, Lan, Fan also gave the event fully affirmed and supported The Subsequently, the team flag, the purpose of commitment to swear, inspirational speech video sharing and other activities will continue to climax, all the staff excited, enthusiastic, for this event has made a good start.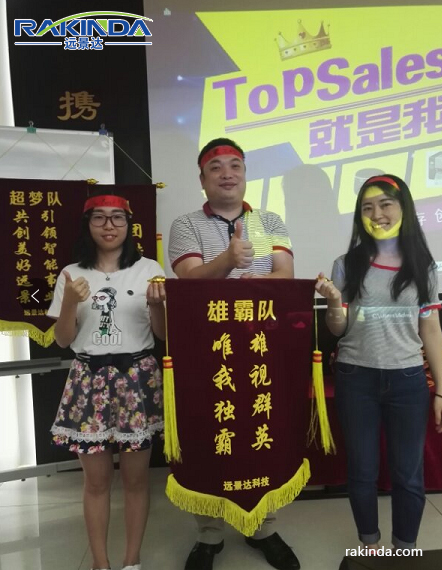 Empty inventory, release yourself! I believe in the total Liu, Lan total, Fan full support, Shenzhen Rakinda the squad will be able to complete the goal, to become TOP SALES!