Solution
Eco MiNi Price Checker For Money Cashier Solution
Source:Powered | Author:admin | Time:2019-01-16 | Views:173
With the rapid development of China's retail industry, traditional enterprises must ensure their core competitiveness and operational management capabilities, and informationization is the only way.
Rakinda

Eco MiNi's Android Price Checker

(Android 4.2.2 Jell Bean Freescale i.MX6 U/Q ARM Coter A9 Dual/Quad CPU Core 1000MHz )is not only safe and reliable, but also enables effective digital management through a built-in information management system. In the future, regardless of financial operations, information processing and business operations, it is impossible to return to the manual era.

Eco MiNi price checker

is undoubtedly the best cost-effective cashier solution.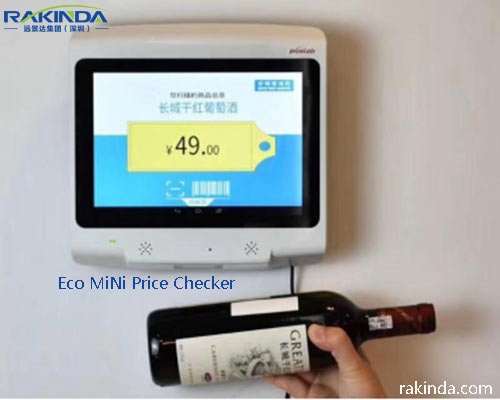 The Eco mini 10inch Price Checker is the world's first

Android POS machine

that can be paired with a bar code machine. Its unique small size design is convenient for narrow places, such as small dining, shopping, etc., and its flexible and scalable structure makes it more suitable in the retail industry.
According to reports, Eco MiNi's built-in information management system has all the functions of the PC management software of the same industry, and is equipped with a 10-inch rotatable display, which can support single-machine and network multi-level management and multi-level permission group settings, including USB and PS. /2 port, serial port, network port, SD card interface, guest display interface, 12V power output interface, VGA interface and network port.
According to different business needs, Rakinda will conduct industry software development and ultimately apply to multiple industries. The fool-like operation design reduces the training cost invested by the company.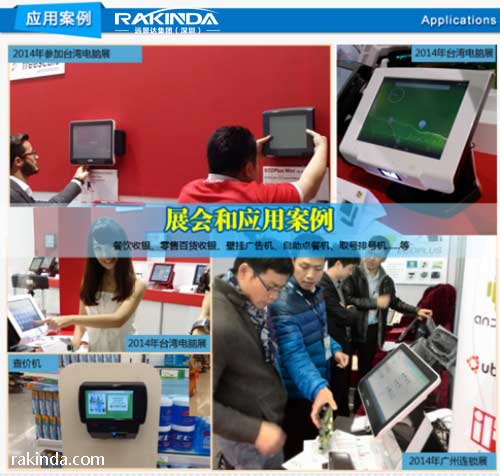 Eco MiNi panel adopts LED backlight, low energy and environmental protection; comes with VFD type customer display, convenient for customers to browse shopping list; supports thermal printer, magnetic card reader, supports fingerprint recognizer and other functions; lightweight and flexible structure makes it easy to embed integrated device Such as various peripheral fingerprints, Rfid, cash box, guest display, wall advertising machine.
If any interests, pls feel free to contact with

Rakinda

.
Shenzhen RAKINDA Technology Co., Ltd. is specialized in the development of smart card hardware and software systems, production, sales and operations in one of the national high-tech enterprises. Products are widely used in city card, park area, retail businesses, parking fees, government platforms and other consumer areas. With years of focus on management, innovation and development, the company in the industry
Has a wide range of customer base and industry reputation, to achieve the city card applications and urban bus intelligent scheduling management. RAKINDA engaged in

barcode technology

research and development for more than 18 years, we have a mature R & D team and overseas markets, we can help you quickly and easily realize unattended dream.