Solution
Rakinda RK1402 2D Handheld Barcode Industrial Scanner with IP42
Source:Powered | Author:admin | Time:2018-11-19 | Views:183
With the continuous development of bar code technology,

2D barcode scanners

are everywhere in our life. The application of 2D barcode scanners in the Internet of Things industry is different according to the application industry and the functions implemented. The scanner is different.
The difference between industrial scanners and ordinary scanners is mainly reflected in the IP rating. IP rating is one of the important safety features of electrical products. It is often called the enclosure protection level, like we are in supermarkets, convenience stores, clothing stores, breakfast shops, etc. Locally common scanners have very small IP ratings.

Industrial barcode scanners

usually have an industrial rating to determine the stability and reliability of the scanner, to ensure that the scanner adapts to the working environment, to avoid malfunctions, and to delay normal production.
Secondly, due to the difference in the working environment between industrial scanners and ordinary scanners, the environment for industrial applications is very complicated. Sometimes it is necessary to scan bar codes under strong light. Sometimes it must be operated outdoors, sometimes it is necessary to scan barcodes at a distance. Sometimes The barcodes for density comparison must be scanned. These various factors have caused the ordinary scanners to fail to meet the special requirements for collecting barcodes in industrial environments. Ordinary commercial scanners are generally used indoors and require the identification of commodity barcodes.
Finally, of course, the difference in price, industrial

barcode scanner

has an advantage in IP grade and performance, the price is relatively high, the common commercial bar code scanner has a comparative advantage in price.
However, the selection of QR codes is based on the needs of different usage scenarios. Shenzhen Rakinda has a variety of barcode scanners to meet the needs of different scenarios. The

RK1402

first domestic brand industrial scanner can achieve the fastest time of 50ms. Read more than 3mil density paper code and direct part identification bar code (DPM), with comprehensive fast reading ability, and with white light without flash frequency and clear and precise cross laser system, quickly improve the efficiency of operation The product structure is sturdy and durable, can withstand repeated drops from the height of 1.5 meters to the ground, and has IP42 protection grade, which is very suitable for the trace ability management of production in the electronics industry/light industry.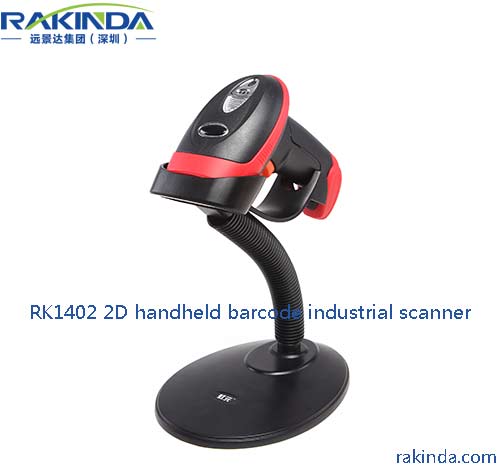 RAKINDA is a company committed to the development up to barcode scanner technology at the core of the automatic identification system integration organizations, enjoyed several years of industry experience and excellent reputation, in Shenzhen and Hong Kong branches, and has a very skillful, experienced, innovative R & D and after-sales technical support service team.
Rakinda Group, the manufacturer of

barcode scanner module

, was established in 2000. We have offices in Guangzhou, Shenzhen, Hongkong, Xiamen, Suzhou and Beijing. And we have been supplying the barcode scanner module for Walmart, Carrefour and Foxconn etc. Any questions do not hesitate contact me as below.