Solution
Rakinda Popular Handheld Barcode Scanners
Source:Powered | Author:admin | Time:2018-10-11 | Views:230
With the development of barcode technology,

handheld barcode scanner

gun can be seen in some places such as manufacturing, warehousing and logistics, health care, chain retail, mobile payment, express delivery, inventory management, food traceability, asset inventory and so on. Rakinda, as one of the most outstanding enterprises in this field, shows its excellent products and professional service for customers. Here are two kinds of hot-selling scanners.
RK400S Wireless Scanner

use the world's leading image capture optical technology, has superior barcode scanning and digital capture capabilities,with industry-leading performance and reliability. It can be widely used in the needs of 2D imaging technology flexible and diverse applications. On this basis, a set of advanced barcode reading algorithms was developed to realize the function of decoding with smaller and higher version. It is applied to library management, garment industry, express logistics warehouses, pharmaceuticals, etc. It can greatly improve work efficiency and take a great benefit to the operators. Cashier, office, warehousing are inseparable from it. Below are its special features.
1. Global public free frequency 2.4GHZ
2. 50 meters wireless distance
3. Reading all barcodes
4. Bright fill light, reading radian code,damage&small code ability is stronger
5. Highlighting aiming light, easy to aim and reading more sensitive
6. Plug and play, easy operation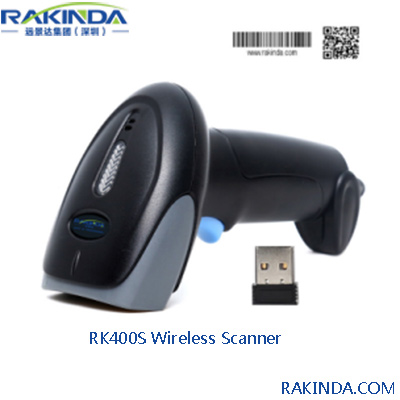 RK1302 barcode scanner

is a universal two-dimensional bar code scanner, using CMOS image recognition technology, intelligent image recognition system. You can easily read the paper, goods, screens and other media on the one-dimensional code, two-dimensional code. It can easily read the market mainstream one-dimensional code, two-dimensional code and can easily read the paper, plastic cards, LCD screen and other media bar code. It has ergonomic design and comfortable grip with a dedicated bracket. Also, it supports image and sensor scan mode to achieve automation.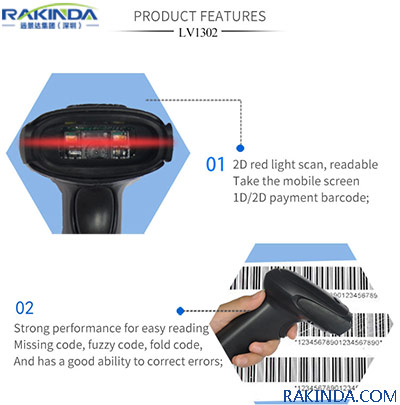 Shenzhen RAKINDA Technology Co., Ltd. is specialized in the development of smart card hardware and software systems, production, sales and operations in one of the national high-tech enterprises. Products are widely used in city card, park area, retail businesses, parking fees, government platforms and other consumer areas. With years of focus on management, innovation and development, the company in the industry has a wide range of customer base and industry reputation, to achieve the city card applications and urban bus intelligent scheduling management.

Rakinda

has engaged in barcode technology research and development for 18 years, we have a mature R & D team and overseas markets, we can help you quickly and easily realize unattended dream.