Solution
Hand held Barcode Scanner Applications
Source:Powered | Author:admin | Time:2018-09-29 | Views:287
Nowadays handheld barcode scanners are used more widely. You can see people in ware house, logistics and supermarket who use

hand held barcode scanner

to record code on the products for inventory and payment and so on.
There are many kinds of handheld barcode scanner, wired , wireless, bluetooth ,1D or 2D handheld barcode scanner. Shenzhen Rakinda Technologies Co., ltd can provide you with many barcode scanner based on customer request. As it has 18-year research and development on barcode scanner.
Here i make some examples for applications of

handheld barcode scanner

;
1.Train ticket identification
The biggest characteristic of the new train ticket is that it has changed from one-dimensional barcode to two-dimensional code, which not only enhances the anti-counterfeiting function, but also makes it more convenient to check the ticket. When the train ticket is verified, the flight attendants only need to use the qr code scanning gun to brush the ticket, so as to verify the authenticity and food safety traceability
2.Food safety trace back
By scanning the qr code on food packaging with a qr code scanning gun, it can not only trace the food, but also facilitate the management of production and business enterprises, realizing the normalized intelligence and real-time supervision
3.Manufacturing management
In modern industrial production, only for a variety of production data, personnel information, real-time acquisition, quality information management information system can according to the collected data and time, to the material management production scheduling system issue commands, such as quality guarantee plan financial and material resources such as personnel equipment and effective dynamic configuration, at the same time generate various statistical accounting information, provide effective basis for management decision, therefore, by qr code scanning gun scan qr code, can realize fast and timely data collection, enhancing the management level of enterprise informatization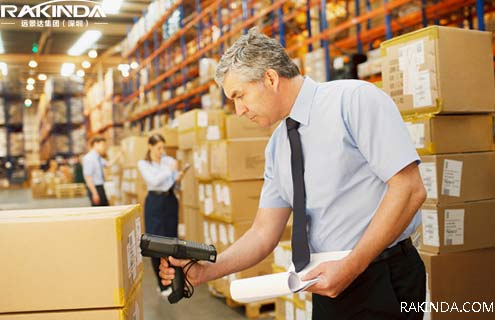 A variety of

barcode scanner modules

that Rakinda Technology can provide and easily to be embedded . As Rakinda Technology has more than 18-year manufacturing experience for bar code scanner, which already has professional research and development team. More details , pls contact us!
Shenzhen RAKINDA Technology Co., Ltd. is specialized in the development of smart card hardware and software systems, production, sales and operations in one of the national high-tech enterprises. Products are widely used in city card, park area, retail businesses, parking fees, government platforms and other consumer areas. With years of focus on management, innovation and development, the company in the industry.
Has a wide range of customer base and industry reputation, to achieve the city card applications and urban bus intelligent scheduling management.

RAKINDA

engaged in barcode technology research and development for more than 18 years, we have a mature R & D team and overseas markets, we can help you quickly and easily realize unattended dream.