Solution
Handheld Barcode Scanner LV1200C, RK1302 & RK400S
Source:Powered | Author:admin | Time:2018-09-26 | Views:256
IoT(Internet of Things) plays a very important role in the new generation information technology, which is a very important stage of informatization. IoT is using Intelligent sense, recognization technology, RFID ,barcode technology and so on to realize the communication of products. And its core is Internet. On the one hand, the Internet of things can improve economic efficiency and greatly save costs. On the other hand, it can provide technical impetus for the global economic recovery. So the IoT will be appied to many cases and become the necessary part in our life.
As you know, barcode scanner technology is widely used in IoT. We can feel the convenience that barcode scanner technology brings to our life. Shenzhen Rakinda Technology Co., ltd is a leader in this field in China, who keeps pace with time and develop

handheld barcode scanner

: LV1200C, RK1302 & RK400S
The advantage of scanning gun is to replace manual input. To enter a string of Numbers. if there is no barcode scanning gun, that have to be a digital manual input, which be easy to get wrong, If by scanning gun, click it, then the barcode info. will display on the excel or any doc that can be editted. It has greatly improved productivity and freed up the workforce.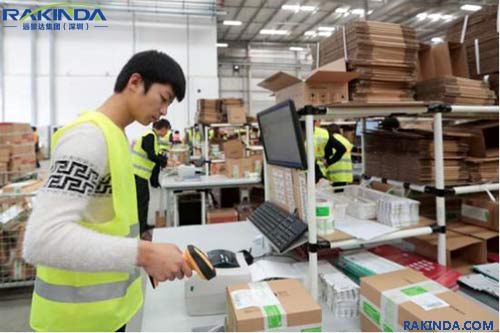 Here pls allow me introduce LV1200C, RK1302 & RK400S;
1.

LV1200C is wired 1D handheld barcode scanner

, which widely used in Self-services cabinets used in e-commerce, express delivery service; queuing machines; lottery machines; supermarket, Medical industry, etc.
Compatible OS: Android, Windows, Linux. And its price is very competitive.
2.

RK1302 Wired 2D handheld barcode scanner

,universal 2D bar code scanner, using CMOS image recognition technology, intelligent image recognition system.
Image Sensor:640 x 480 CMOS
Processor:ARM32-bit
Resolution:≥4mil/0.1mm(PCS90%,CODE 39)
Reading mode:induction reading /manual reading
It is widely used in Manufacturing, warehousing and logistics, health care, chain retail, mobile payment, express delivery, inventory management, food trace ability, asset inventory and so on.
3.

RK400S wired barcode scanner

use the world's leading image capture optical technology, has superior barcode scanning and digital capture capabilities,with industry-leading performance and reliability, can be widely used in the needs of 2D imaging technology flexible and diverse applications.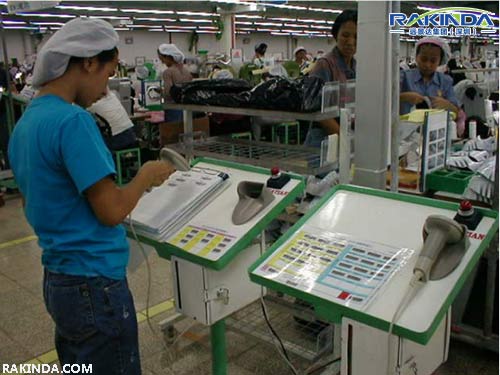 A variety of

barcode scanner modules

that Rakinda Technology can provide and easily to be embedded . As Rakinda Technology has more than 18-year manufacturing experience for bar code scanner, which already has professional research and development team. More details , pls contact us!
Shenzhen RAKINDA Technology Co., Ltd. is specialized in the development of smart card hardware and software systems, production, sales and operations in one of the national high-tech enterprises. Products are widely used in city card, park area, retail businesses, parking fees, government platforms and other consumer areas. With years of focus on management, innovation and development, the company in the industry.
Has a wide range of customer base and industry reputation, to achieve the city card applications and urban bus intelligent scheduling management.

RAKINDA

engaged in barcode technology research and development for more than 18 years, we have a mature R & D team and overseas markets, we can help you quickly and easily realize unattended dream.