Solution
Wired Handheld Bar Code Scanner RK1302
Source:Powered | Author:admin | Time:2018-09-17 | Views:249
Now it is an intelligent age that IoT technology is widely used in many areas to reduce labor fee and improve the life of customer. Nowadays you can check a lot of product with 1D or 2D bar code label. These bar code including many information, such as producing date, warranty time, manufacturer and material and so on. All this code that come out from data base. Then one code come out and stick on the product package and so on.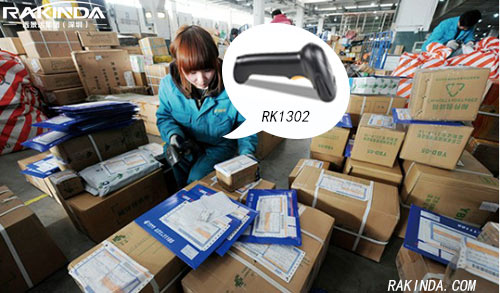 Based on this situation , we need to record these codes. But how to record this code? That is related to bar code scanner. In order to make life more convenient , Shenzhen Rakinda Technology Co., Ltd produced both 1D and 2D bar code

handheld barcode scanner

: RK1302.
RK1302 handheld scanner

is a universal 2D bar code scanner, using CMOS image recognition technology, intelligent image recognition system. And RK1302 can scan 300times/second. It is widely used in below application: Manufacturing, warehousing and logistics, health care, chain retail, mobile payment, express delivery, inventory management, food trace ability, asset inventory and so on.
Rakinda

2d barcode scanner

handheld wired USB barcode lable gun for payment
RK1302 handheld scanner is a universal 2D bar code scanner, using CMOS image recognition technology, intelligent image recognition system. You can easily read the 1D/2D code in the paper, goods, screens and other media.
Product Feature:
1. can easily read the market mainstream 1d /2d code.
2. can easily read the paper, plastic cards, LCD screen and other media bar code.
3. ergonomic design, comfortable grip.
4. support image sensor scan mode, with a dedicated bracket, to achieve automatic scanning.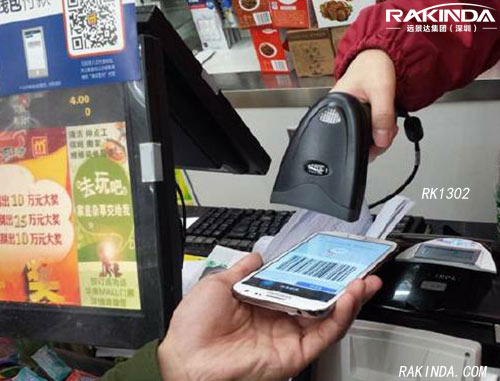 Shenzhen RAKINDA Technology Co., Ltd. is specialized in the development of smart card hardware and software systems, production, sales and operations in one of the national high-tech enterprises. Products are widely used in city card, park area, retail businesses, parking fees, government platforms and other consumer areas. With years of focus on management, innovation and development, the company in the industry.
Has a wide range of customer base and industry reputation, to achieve the city card applications and urban bus intelligent scheduling management.

RAKINDA

engaged in barcode technology research and development for more than 18 years, we have a mature R & D team and overseas markets, we can help you quickly and easily realize unattended dream.