Solution
Rakinda 2D Wireless Scanner RK400S Popular Applications
Source:Powered | Author:admin | Time:2018-09-14 | Views:221
QR Scanner

is widely fast used in many kinds of kiosks in the world. Self-service stations are becoming more popular in a wide variety of industries,here introduce the metro application.
As is known to all, the rapid development of mobile payment in China and even in the world has made scanning payment more and more popular in more and more countries. The payment method is facing great changes. WeChat payment and alipay payment by scanning the QR code are more indispensable consumption modes in China.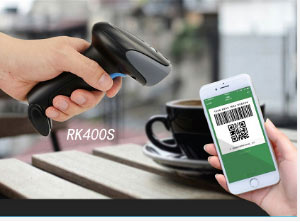 More and more consumer places are using various scanning guns. At present, Rakinda

2d wireless scanning guns

are selling well on the Internet, which are used to scan codes and collect money in supermarkets, retail stores, hotels and other places.
Handheld scanning guns

and desktop scanning platforms are among the most widely used scanning devices in the field of mobile payment. Other countries around the world are following China's lead and pushing hard to change the model, especially in southeast Asia, such as Singapore, India, South Korea, Indonesia and Vietnam.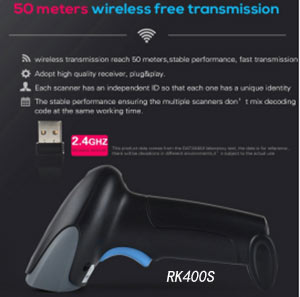 This is an era of rapid development of science and technology, more and more industries are facing pay the mode innovation, including in areas such as bus and subway, new retail have begun to bud development in the world, at a breathtaking pace, are expected to five years later, the real new retail era will be formally, at that time, we will enter a new era of cash flow.
Shenzhen RAKINDA Technology Co., Ltd

. is specialized in the development of smart card hardware and software systems, production, sales and operations in one of the national high-tech enterprises. Products are widely used in city card, park area, retail businesses, parking fees, government platforms and other consumer areas. With years of focus on management, innovation and development, the company in the industry.
Has a wide range of customer base and industry reputation, to achieve the city card applications and urban bus intelligent scheduling management.
RAKINDA engaged in

barcode technology

research and development for more than 18 years, we have a mature R & D team and overseas markets, we can help you quickly and easily realize unattended dream.