Solution
Shenzhen Rakinda S4 POS barcode scanner for restaurant
Source:Powered | Author:admin | Time:2018-07-17 | Views:288
With the development of barcode recognition technology, it has great changes to taken place in the payment field in China in recent years. From the traditional credit card payment methods to Alipay, WeChat, and UnionPay QR codes, these payment methods have a profound impact on people's payment habits. It is worth mentioning that there are no major reforms in the payment methods of merchants, and most of them are based on traditional methods. Under this circumstance, in order to improve the drawbacks of the traditional cash register methods, the Internet of Things application specialist

Shenzhen Rakinda

together with POS barcode scanner terminal manufacturers and software solution providers, launched an intelligent

POS terminal

application program to meet the merchants' comprehensive cash register requirements. And consumers diversify their payment channels.
In this solution, it use the core of 2d code technology and wireless communication technology ,to provide merchants with an Internet interface channel and the bar code scanner's identification and data transmission performance are realized, and the "scan code payment" is integrated. Other mainstream mobile functions help businesses meet the needs of cashiers and provide consumers with more convenience and choices.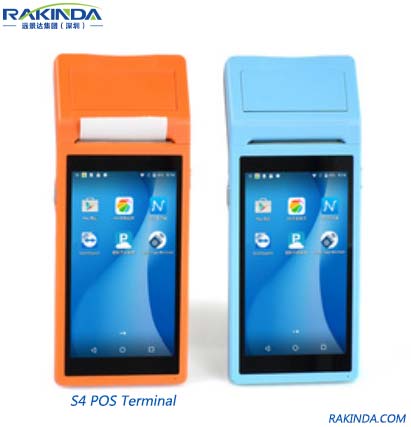 In the application of smart POS terminals, Shenzhen Rakinda mainly provides

S4 barcode scanners for POS terminal

equipment. It is understood that the S4 bar code scanner uses a core decoding technology to scan accurately and quickly. Especially for mobile phone screen code, electronic screen code made a special technical verification, scanning fast and accurate, support Alipay, WeChat and UnionPay QR code payment of 1D/2D payment code reading, even in the battery power, mobile phone screen With barcodes, color bar codes, etc., bar code reading can be easily performed, which not only enhances the customer experience, but also accelerates customer circulation.
At present, S4 POS payment code scanning accessories have been fully applied, and with excellent mobile payment barcode reading performance and good printer, it is very popular with domestic and international

smart POS terminal

manufacturers. If you are interested in this application, Pls do not hesitate contact me as below.