Solution
S2 Plus Android Cellphone PDA with OCR Mrz Feature
Source:Powered | Author:admin | Time:2018-06-11 | Views:284
Do you need an

Android PDA

with OCR function? You can solve this issue with Rakinda S2 Plus Android cellphone PDA. It combines OCR function and clients can use it to scan passport.
Its normal memory is 2Gb ram and 16Gb ram. If customer needs larger memory, you can also choose 3Gb ram and 32Gb ram. Also, we can provide dock to charge it conveniently.
Comparing with WinCE PDA, Android cellphone PDA is much easier to operate and cost is also much lower. Especially for

S2 Plus model

, it is just like smart cellphone. Now everyone knows how to use a smart cellphone. It will be no problem at all to learn to use this Android PDA.
We can also develop app according to customers' request. Rakinda owns professional and experienced software development team. We can develop customized app development service for customers.
Nowadays people can shop easily both in domestic or internationally. In China, people can shop conveniently online. No matter it is electronic products or household merchandise, people can shop online and receive the packages in their door. Internationally, people can shop by Aliexpress, Wish, Amazon, Ebay etc. Warehouse management and logistics need to process huge data. PDA is widely used in these areas.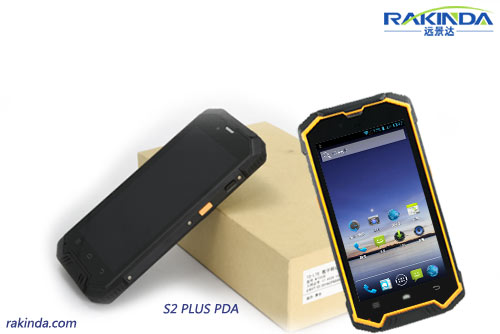 If you need such device, please kindly contact us.
Rakinda has been a top manufacturer of

barcode scanner

for 18 years. We have exported scanners in almost all countries in the world. Brazil, Mexico, America, Australia, South Korea, and India are our main markets. Hope to work with more clients.