Solution
Wireless Barcode Scanner Brings Easier Operation for Logistics
Source:Powered | Author:admin | Time:2018-06-01 | Views:284
Wireless barcode scanner

is often used in retail store, brand shoe or garment shops, logistics, etc. Wireless scanners, also known as cordless scanners. Generally, data is transmitted via Bluetooth, wifi, etc., and data can be transmitted without limitation of the length of the data cable, which is convenient to use.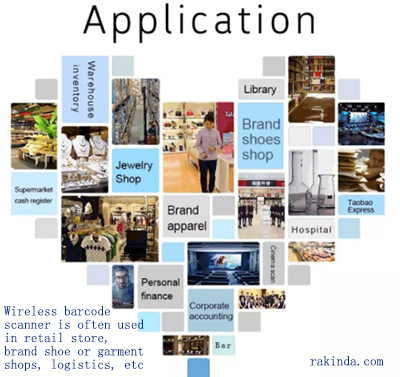 The main application of wireless scanner is as follows:
1. Logistics and Distribution
Typical tobacco distribution, warehouse inventory, postal distribution, and development are worthwhile for the terminal distribution, drug distribution, large factory in-factory logistics, and logistics company warehouse to warehouse transportation of major commodity manufacturers.
2. Chain stores / Stores / Counters Data Collection
It is used to collect and transmit data such as entering, selling, depositing, storing, retrieving, retrieving, ordering, and membership management of a store, and also enables stock counting of stores.
3. Shoes and Clothing orders
It is used in the wireless service trade of shoes and apparel industry. Based on WIFI wireless communication technology, the wireless scanner scans barcodes on the spot to order on the spot. The order data is transmitted wirelessly to the backstage ordering system, and query, statistics, and analysis functions can be realized at the same time.
4. Bill Management
It is used for data collection of ticketing units such as cinema tickets, train tickets, and scenic tickets.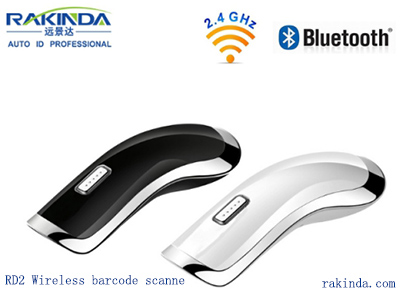 Rakinda Technologies, as a leading

barcode scanner supplier

in China since 2000, enjoys rich experience in Auto-ID. Apart from supplying hardware barcode scanner and PDAs, Rakinda also provides all-in-one solution for access control, bus payment, unmanned supermarket, etc. Please visit

www.rakinda.com

for details.