Solution
Handheld Barcode Scanner For Medical Identification
Source:Powered | Author:admin | Time:2018-05-14 | Views:271
In recent years, doctors and patients have frequent disputes, and every year, due to the misdiagnosis of hospitals, there are not a few disputes. The main reason for misdiagnosis is that the patient gets the wrong drug or dose, and the names of many drugs are very similar and difficult to tell, and the symptoms they target may be completely different. Rakinda portable

handheld barcode scanner

RK1302 could application for Medical industry to solve these problems.
Medical bar codes are unique, and the scientific use of barcode labeling is the best way to avoid the wrong drugs. The drug administration recommends that hospitals use bar codes for drug use. Contains the national drug number, duration, and batch number.
In addition, the bar code must be printed on the package of the smallest unit of use.
User requirements:
"There is only one life, so there can be no medical accident."
In order to prevent medical accidents and improve drug administration, hospital needs a scanning gun that can transmit data and accurately identify medical barcode.
In order to meet the stringent requirements of bar code recognition, wan cool technology independently developed the RK1302

portable 2d image scanning gun

.

Rakinda RK1302 portable 1D/2D image scanning gun using industry leading from the sensing image sensors, lighting and optical technology, automatic induction and finish the barcode, paper, screen printing bar code even wear, folds or partially damaged bar code interpretation precision.
We also have

wireless barcode scanner

RK200 with the data transmission distance up to 100 meters, remove the restrictions of traditional scanning gun need cables, suitable for medical, supermarkets, retail, manufacturing, mobile coupon tickets, mobile payment barcode scanning, etc.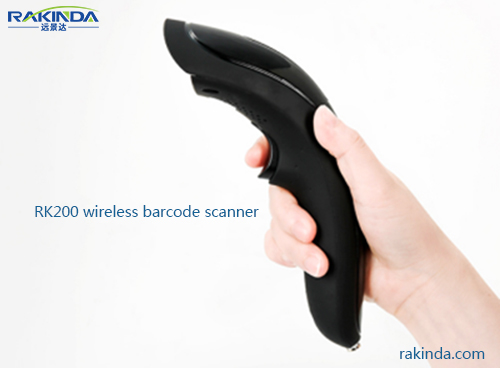 The exquisite appearance design, the general body PC fire protection material, the appearance design gives the person incomparable aesthetic feeling.