Solution
Application of Android Barcode Scanner in Logistics Express
Source:Powered | Author:admin | Time:2018-08-13 | Views:236
Rakinda PDA

android barcode scanner

,with NFC/RFID, 1d and 2d barcode reading is the best choice for warehouse inventory.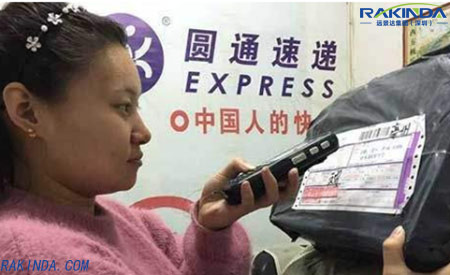 For the express company, the tracking number is displayed by the barcode, which can effectively prevent the manual transcribing error and facilitate the management of the waybill and goods of the express company.In addition, any state in the cargo handling, for example in the recipient receives the goods or the goods after transferred to a transfer station, you can use the data collector scans the bar code on the waybill, the data through the wireless network real-time transmission to the company's servers, clients combined with the express company online query system, can let the customer to the state of the goods, which has been taken to the place, be clear at a glance.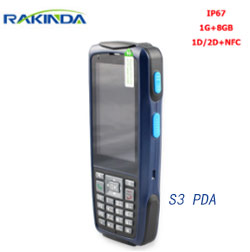 The bar Code of the logistics express industry is relatively standardized. Most of the common barcode codes are 1D bar Code, Code 39 Code, and interleave 2 of 5. Express and logistics industries in addition to easily scan to the requirement of barcode scanning, quickly and accurately to avoid repeated scanning, automatic scanning (this feature can be set), by the use of logistics delivery scanning gun environment is relatively bad, easy to fall, the dust is big, so using the scanning gun to best anti-throw, dustproof, reach the level of IP54. Furthermore, express delivery and logistics have a lot of receiving points, so the choice of the Rakinda S3 and S2 Plus

PDA barcode scanner

is the best price.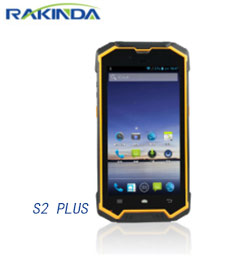 The market at present most popular wireless data terminal warehouse

Rakinda

S3, S2-plus with IP67, in-out

warehouse data collector

, integrated high sensitivity antenna signal reception ability is strong, strong anti-jamming capability etc, is to improve the efficiency of the warehouse inventory of the ideal partner!