Solution
Android 7.0 IP67 PDA Barcode Scanner with 4G Full Netcom
Source:Powered | Author:admin | Time:2018-07-31 | Views:255
PDA barcode scanners

are rugged and durable. They are optimized for industrial usage in many harsh environments.
PDA Barcode Scanner Features and Advantages:
1. Wireless data transmission
It has a length limitation for transmission line of the traditional barcode scanner gun (or barcode scanner) which also has some requirements for the position of the device, and the transmission line is difficulte to tidy and carry. Through the wireless network constructed by Bluetooth, the connection can be more convenient between the PDA barcode reader and the computer, allowing the users to exchange data and exchange information conveniently and timely whenever and wherever.
2.A variety of functions
PDA barcode scanner can be customized according to user needs

1d barcode scan module

, 2d QR code scanner, fingerprint identification, GPS navigation, RFID radio frequency identification, NFC reading, DPM code reading and other functions.
3. Low power consumption
Take Rakinda's integrated

handheld terminal S5

as an example, the 4000mAh lithium-ion smart battery supports 18-hour battery life. In addition, adopt to high-speed charging technology, it meets the needs of high-load work for a whole day after charging for three hours.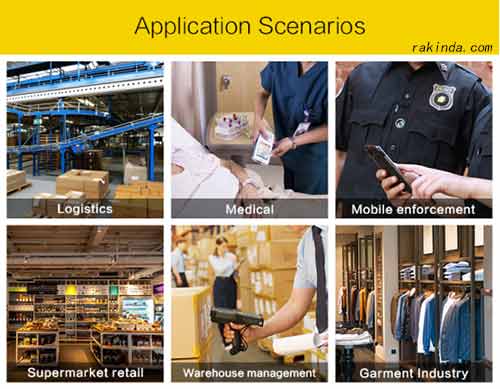 Rakinda, a leading

manufacturer of barcode scanner

and Internet of Things in China for 18 years, and we have been developing new projects like self-service store, access control system that are launched already. If have any interests, contact me please.