Solution
Rugged Android PDA IP67 Makes Your Warehouse Management Easier
Source:Powered | Author:admin | Time:2018-06-21 | Views:280
Android PDA

scanner, also named

data collector

, is one of the necessary assistance for warehouse management. The data collector has the characteristics of integrity, mobility, small size, lightweight, high performance, and is suitable for hand-held, mainly to collect barcode or RFID information. Due to its own operating system, the data collector itself can process data. It also has WIFI, GPRS, Bluetooth and other mobile data transmission capabilities, so it can be very convenient mobile or outdoor operations.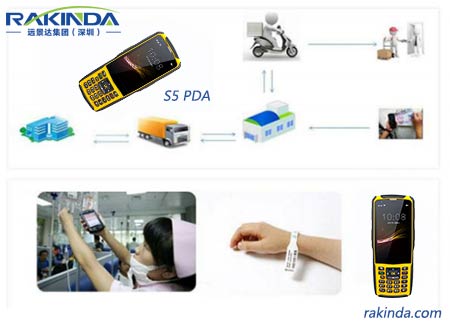 Why do we need to use handheld data terminal?
Business Dilemma:
1) Manual recording of storage and inventory data is inefficient and error-prone;
2) It is a waste of time between receiving and dispatching personnel to and from computers and goods, and the operation is not convenient;
3) Outbound or picking materials relying on human experience to carry out shipments has high requirements for personnel.
4) Holiday promotions, shipments increased significantly, picking efficiency is low.
5) Incoming goods fail to be effectively managed, there is the accumulation of waste products, and inventory costs are increased.
6) The goods sold to the market cannot be tracked and traced, and false counterfeits affect the corporate image in the market.
7) It is difficult for enterprises to distribute information in stores.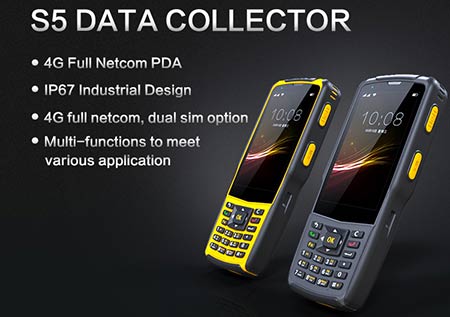 Rakinda's

android PDA S5

is one of the best solutions for warehouse management. With 1G RAM and 8GB ROM, IP67 industrial level, Android 5.1/7.0 operating system, S5 scanner can meet all requirements of warehouse management. Besides,

Rakinda

also provides demo software for inventory management for you to test, saving a lot of development time.