SOLUTION
Industrial Barcode Reader Suitable for a Variety of Application Scenarios
Source:Powered | Author:admin | Time:2021-04-08 | Views:75
Application scenarios: ①Embedded and integrated applications such as express cabinets, ticket gates, display kiosks, and various self-service cabinet application equipment; ②Used in various production lines and assembly lines to detect and scan barcodes.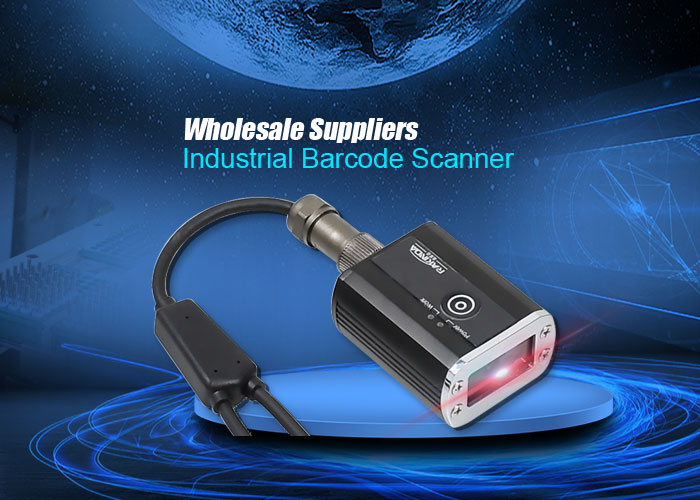 Product size: 45.5(D)×55.5(W)×28.5(H)mm
Image sensor: CMOS
Reading accuracy: >3mil
Communication interface: USB, RS232
IP level: IP68 (three defenses)
Reading code system: one-dimensional code, two-dimensional code 1D/2D
The scanning head is specially tailored for industrial environments. It can accurately and quickly read barcodes in high-speed movement. It supports fast reading of one-dimensional codes and two-dimensional codes of various symbologies (including extremely small and extremely dense 1D/2D codes). Dimension barcode, etc.);
With powerful decoding capabilities, it provides the most advanced and reliable image scanner on the market, with high recognition rate, wide scanning range, and a very cost-effective advantage. It can replace expensive industrial scanners such as Cognex and Datalogic;
Support USB, RS232 serial port and other data transmission methods, flexible options, convenient settings, and fast deployment make it an ideal choice for the most demanding industrial applications;
The wide range of depth of field, excellent decoding ability, and abundant lighting system make it widely used in various complex industrial environments.
Application case of
LV3000Uplus industrial code reader
(below):
In the past 20 years, RAKINDA has accumulated rich experience in the automatic identification of the Internet of Things. It has successfully assisted in the hardware solutions of major, small and medium-sized production line barcode scanning and identification projects. Its products include Datalogic, Cognex, Newland and Rakinda's industrial barcode scanning products. Outstanding DPM, 1D, and 2D code decoding capabilities, ultra-fast image acquisition and excellent high-speed mobile barcode reading capabilities, can be easily integrated into small spaces and can also meet high-speed production lines application requirements. With strong independent research and development strength, rich experience in barcode scanning application integration projects, and excellent product characteristics and application performance, it has also won a good market reputation and brand value for itself.