Solution
Scanning Mobile 2D Barcode Becomes More Popular in Airport
Source:Powered | Author:admin | Time:2018-08-17 | Views:260
Do you remember how do you take the planet ? More and more people are buying the ticket on the internet ,and get the boarding card in airport. But some airport has been using 2D barcode on the screen instead to paper boarding card. Rakinda RD4500R and

RD4100 mobile barcode scanner

offer u good solutions without printed paper boarding card.
Pudong airport and Hongqiao airport,are Shanghai international airports. They start this activity from September,untill today has been receive more and more good reputations. It provides more convenient,quick and environmental way for people`s trip,same safety and guarantee. After 3 months using ,people already like to choose this boarding way, although it still not popularize,but we believe that the 2D will be more popular in the our life`s application .
But it just fit you when you don`t take your children or oldman without capability and also you want to baggage check-in. If your 2D can`t scanning ,you need to contact ground service.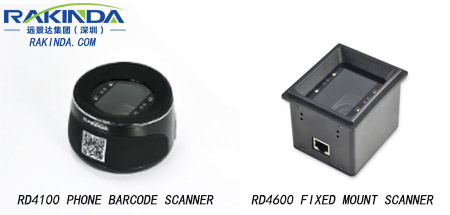 Rakinda

, also have the best product for your study. RD4100 and LV4500 series and RD4600 are good choice for mobile QR code check-in. Our RD4500R and

RD4600 barcode scanner module

could also embed in to your whole product, such as kiosk, access control, payment terminal, vending machine, etc. If you have any question, just contact Rakinda service,we will according to your physical truth .offer you better solution for you.