Solution
Self-service Ordering Machine with QR Code Scanner Gives Customers a New User Experience
Source:Powered | Author:admin | Time:2018-05-28 | Views:334
Under the background of the digitalization fast-paced era, the creation of self-service ordering machines conforms to the trend and development of the times and it replaces labor largely, saving the cost for businesses. With the improvement of people's living standards and the shift in consumer attitudes, people's consumption is increasingly focusing on the importance of customer experience. Internet+ and artificial intelligence have added many new things to our lives. Unmanned factory and

self-service store

have developed.
We have all encountered the situation, in the peak of dining, consumers have been waiting for a long time, the attendants have been late, and the service quality and efficiency have caused great dissatisfaction among consumers in fast-food restaurants. It is obvious that the ordering way is impossible to meet the needs of consumers now.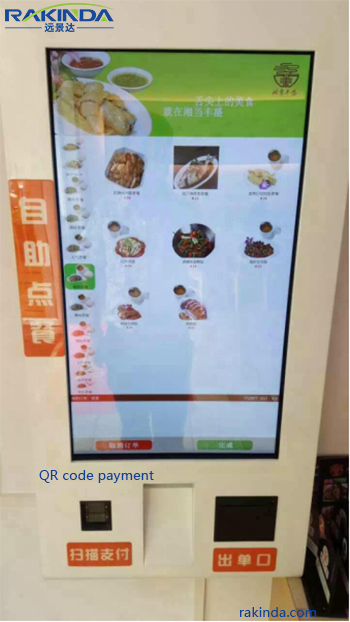 The birth of the machines, embedded with

2D QR code reader

, is a great benefit for businesses. It will reduce the wait time for the customers at the peak of the dining and relieve the pressure on the waiters. Our RD4500 series 2d code scanners are specialized in reading screen code with performance even in the low brightness or whole dark. It also can be highly readable code the even the phone screen film and color barcode situation, or in the harsh environment around the working environment.
Rakinda has rich experience and products in the field of barcode recognition. According to the functional requirements of 2d code turnstile, Rakinda launched the embedded 4500 series fixed mount 2d code scanner to enhance the code scanning experience. At present, the

barcode scanning module

is widely used in access gates, 2d code access control, self-service ordering machines and other self-service terminals, welcome to consult!