Solution
Wide Application of Bus Payment Terminal
Source:Powered | Author:admin | Time:2018-09-03 | Views:219
IC card is frequently used in traffic for many years. With the rising of

mobile phone payment

, public traffic also makes the advantages of high technology.
QR Code payment is a fashion and popular payment channel now. Bus in many cities in China can accept qr code payment now.
How to get the qr code for payment?
Different bus companies give different solutions. But all of them are easy to operate. It can be done in a minute even if it is first time to use.
First, this qr code can be generated from Wechat mini program. Passengers only need to touch the mini program in Wechat, the qr code will show up. After payment is done, a notice will be sent through wechat. It is very easy.
Second, the bus companies can develop APP. After downloading this APP, the qr code will show up also quickly. The advantage of using method is that bus companies can get many active users through this APP. Bus companies can promote the news or ads through their APP.
Third, Alipay, as the tycoon in mobile payment, surely also support qr code payment in bus. Users can find this qr code for payment in Alipay APP in many cities in China.
Except mobile phone payment, developers can also develop

bus payment terminal

to accept payment or validate bus ticket through printed 1D or 2D code on paper.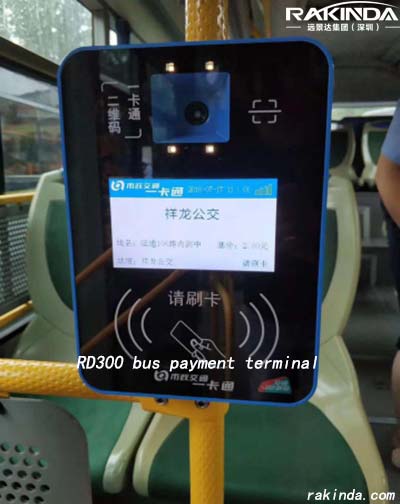 Rakinda also have such

barcode scanner module

fit for paper printed code.
Rakinda has been focused on barcode scanner technology for 18 years. We have rich experience in barcode scan application. Please contact us to know more.