SOLUTION
LV30 2D Scanner Module Embedded Self-service Equipment
Source:Powered | Author:admin | Time:2020-11-25 | Views:394
RAKINDA LV30
2D barcode scanning module
, applying the world's leading chip-based intelligent image recognition technology, creating a new era of image-based two-dimensional barcode reading engine. Rakinda 's two-dimensional decoding chip integrates UIMG image recognition algorithms with advanced chip design and manufacturing technology, which simplifies the design of 2D barcode reading products. LV30 provides a laser cross aiming indication pattern, which can be used to assist users to aim the LV30 at the target, which facilitates better recognition of barcode targets and improves work efficiency.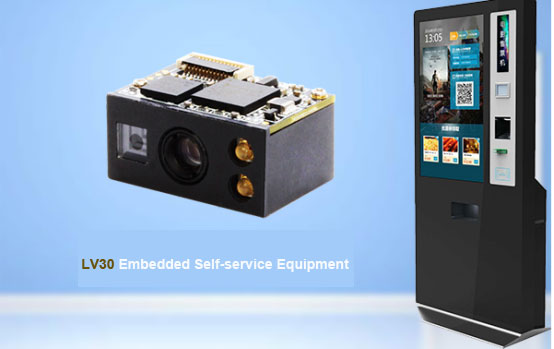 Shenzhen Rakinda Technologies has a solid background and extensive industry experience in R & D of embedded scanner modules and smart devices. Its self-developed mobile payment smart devices and smart community core devices have been successfully applied in all walks of life including smart public transportation, Logistics and warehousing, manufacturing, smart communities, smart medical, unmanned supermarkets, access to the market's praise! Invites intelligent equipment research and development operations (channel gates / smart access / smart bus / handheld bar code machines / self-service terminals and other smart devices) win-win cooperation, to provide customers with quality solutions!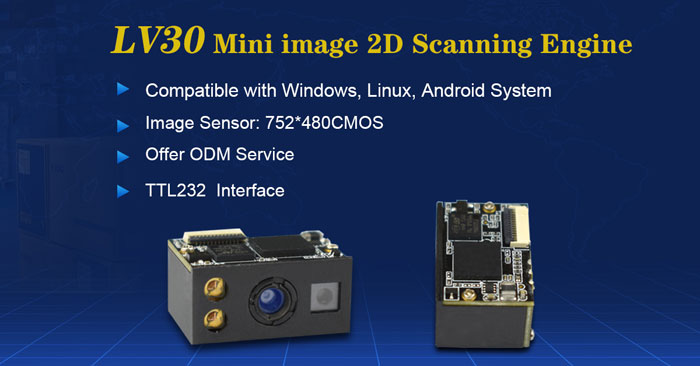 Below is
LV30
Features:
1. Clear aiming mode: Even under bright sunlight, it can provide clear laser cross aiming to ensure accurate barcode scanning.
2. UIMG technology: It adopts the sixth-generation UIMG decoding technology independently developed, which can quickly read barcodes of various qualities.
3. High integration: The integrated design of the decoder board and camera reduces the size to the extreme, which can meet the needs of various miniaturization applications.
4. Green and low power consumption: The use of independent NLDC core technology greatly reduces the operating power consumption and extends the service life of the product.
Application of barcode scanning module:
PDA equipment, tablet equipment, thin and light equipment, traditional self-service equipment, etc.