Solution
Some POS Machines will Support Alipay for Payment in Australia
Source:Powered | Author:admin | Time:2019-02-25 | Views:158
National Australia Bank (NAB) announced that they will cooperate with China's electronic payment platform Alipay to support the service on the

POS machine

provided to customers in early 2019 on the 19th. NAB is the first of the four largest banks in Australia to launch this service.
NAB said in a statement on the same day that they will start testing the Alipay service on a small scale from November and gradually open it to all corporate customers. Starting next year, all NAB POS machines can accept Alipay payments to provide Chinese tourists with familiar QR code payment methods.
Rakinda, a leading

manufacturer of the barcode scanner

in China for 19 years, launched 4500 series fixed mount QR code scanner that can be integrated into kiosk, vending machines, access control devices or turnstile and handheld barocde gun to scan screen code professionally.
Besides, Rakinda also can offer

Android handheld POS machine

that can read 1D, 2D code and NFC card with Wifi, 4G and 58mm thermal printer. The 58mm high speed thermal receipt printer, which supports label print. Paper diameter is 57 x 40 mm.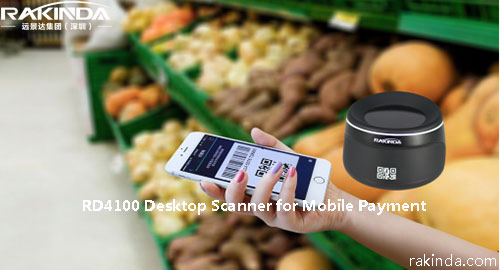 RD4500 series 2D

barcode scanner module

have professional reading code performance from mobile phone screen and paper quickly. It can work well whether in the backlight or dark situation, the phone screen film and color bar code situation, or in the harsh environment around the working environment can be highly readable code, with good scanning performance has been unanimously approved by customers.
There are lots of successful application cases in

Rakinda

, if you have any questions or interests, don't hesitate to contact us.