Solution
Alipay WeChat Became the Mainstream Japanese Store Settlement Method
Source:Powered | Author:admin | Time:2019-01-05 | Views:123
When you go to the shops in Japan, you will find that WeChat and alipay have been added to the payment logo of unionpay card, which was once the favorite of Chinese tourists. Big qr codes and dazzling hongbao offers are clearly posted around the checkout counter, and Japanese cashiers, speaking skilled but slightly awkward Chinese, say "I sweep you" to every Chinese visitor who checks out. (Rakinda IOT

2D barcode scanner desktop RD4100

)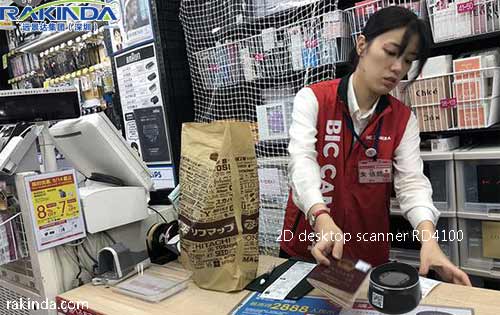 According to the data, tourism to Japan has become the third largest destination for Chinese tourists to travel overseas. With the arrival of China's

mobile payment

method in Japan, it is quietly influencing the consumption life of local Japanese people. According to public information, alipay entered the Japanese market in 2015, covering major retailers, restaurant chains and airports in major cities. By the end of 2017, alipay had signed up 45,000 stores in Japan. Eric jing, chairman and chief executive of ant financial, said publicly in Japan that alipay could serve as a "bridge between inbound tourists and local businessmen" and would help boost the local economy."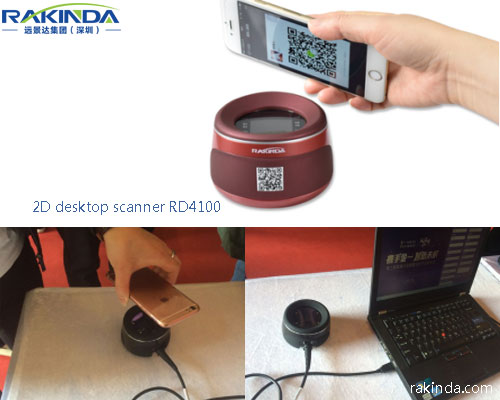 Rakinda IOT tech,Ltd with RD4100 for supermarket and chain store charge application ,

2D desktop scanner

RD4100. beautiful design and red black color optional, also could application for the hotel front desk .faster decode speed with convenient payment ,from Rakinda !