Solution
Intelligent POS Conform To The Trends Of Mobile Payment
Source:Powered | Author:admin | Time:2018-09-13 | Views:209
Mobile payment

has penetrated into every aspect of life. It seems a normal phenomenon that one goes shopping without a wallet. Buying a bottle of water, you can pay cash or swipe your card, and even scan code payment in Alipay or WeChat. Under the multiply choices of payment methods is the rapid development of Internet technology. Unluckily, it is harder for the merchants to install the hardware one by one in order to meet the customer's needs. There is a traditional POS that is used for swiping the card, a scanning platform for scanning the code, and even a smart tablet for O2O volume card verification. For the merchants, such an experience is not easy, nor efficient, which brings inconvenience to the merchant and increases the cost of the merchant.
Regarding the current situation, Rakinda has launched a comprehensive mobile payment intelligent POS solution with the domestic first-class intelligent payment terminal manufacturers . In this program, in addition to the traditional card-swapping function and printing function, the intelligent POS also embeds the LV3096 two-dimensional mobile phone

barcode scanning module

with the integration of various functions such as payment, card voucher marketing and O2O aggregation message. Not only can it help the sellers to perfect the O2O module, but also achieve data management. Merchants can fine-tune and analyze user consumption behaviors through big data and orders at any time. Meanwhile, it is able to urge sellers to optimize marketing methods to achieve deep bundling of users.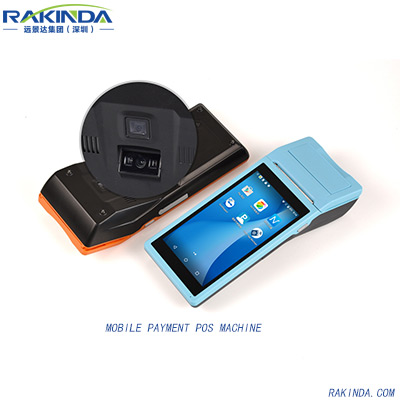 The mobile payment is likely to show explosive growth. The development of various APP for retail will inevitably bring a new round of "squid effect" to the mobile payment market. Based on the Internet payment method and the integrated terminal idea, the intelligent pos can completely replace the old cashier computer and the inefficient business system. Merchants must embrace new marketing models and smart terminal devices to meet the diverse users' payment needs and seize the opportunity to gain market share.
At present, LV3096 payment scanning module has been widely promoted and applied. It is very popular among domestic and foreign

intelligent POS terminal

manufacturers. In the future, Rakinda will continue to promote the intelligent way of payment, aiming to provide customers with the best products and services.
Shenzhen RAKINDA Technology Co., Ltd. is specialized in the development of smart card hardware and software systems, production, sales and operations in one of the national high-tech enterprises. Products are widely used in city card, park area, retail businesses, parking fees, government platforms and other consumer areas. With years of focus on management, innovation and development, the company in the industry has a wide range of customer base and industry reputation, to achieve the city card applications and urban bus intelligent scheduling management.
RAKINDA

engaged in barcode technology research and development for 18 years, we have a mature R & D team and overseas markets, we can help you quickly and easily realize unattended dream.