Solution
Barcode Scanner Module E-tickets Bus Payment
Source:Powered | Author:admin | Time:2017-07-07 | Views:374
It is so bad, when you rush to the bus station, while you forget the IC bus card or change. How to do, if you are in bus without change or IC bus card?
The excellent news that Bus payment pos system say hi to the world. Recently, this e-ticket payment pos system is used in Foshan city. There are more functions during this new phone payment system, for example, the smart POS terminal, NFC card payment, and Phone barcode payment. That is to say, you are able to take a bus by cash, bus cash card, phone and even bank card. It is so interesting.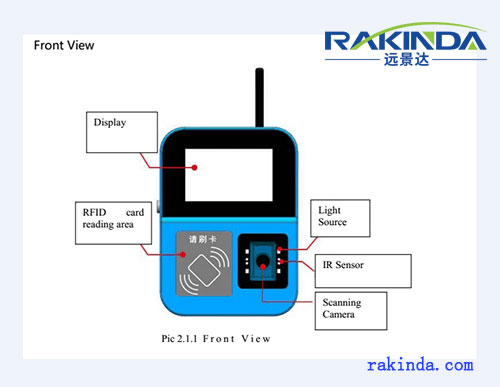 It is said that Foshan 182 line bus system will use the smart payment pos terminal, financial IC card, Phone NFC and phone bar code will be available. I would like to introduce the Bus payment Pos system to you. There are diversified payment options for passengers, cash, NFC card, Phone barcode. What is more, it creates the no-cash payment system, reduces the cost of managing changes. It is so convenient to collect the exact data of transport. And this e-tickets payment are used not only in bus, but also in metro and public bicycle.
As for the 17-year gold supplier of bus payment, Rakinda has researched and developed the bus payment pos machine–RD300 bus payment pos machine. There are display, RFID reading area, IR scanner, scanning camera, Antenna; It is perfect for the bus environment with wide voltage. And now wechat, alipay are available to this payment system.
If customers have special request, we can research and develop the new app on the request. With the development of barcode, QR code payment is booming. And there are more commercial chance. Please catch it!
All in all, any interest in bar code, please kindly contact me.