Solution
LV3096 2D Barcode Scan Engine—Widely Used in Mobile QR Code Payment
Source:Powered | Author:admin | Time:2015-11-14 | Views:1782
With the overwhelming application of QR code, more and more people prefer QR code payment due to its convenience. For this market demand, Rakinda develops and launches LV3096 2D barcode scan engine based on the features of mobile QR code payment.
In retail industry, the cashier uses the handheld device embeded with LV3096 2D scan engine to scan the QR code on the customers' mobile phone screen and then payment process is done.
1.Upgrading the device for cash register
Currently, most of malls and supermarkets use 1D barcode scanner to scan the code on merchandise and QR code payment can not be realized. We suggest the stores to upgrade 1D barcode scanner to 2D level to make the QR code payment possible. Embedded with LV3096 scan engine, the barcode scanner can scan the 1D/2D code swiftly. Except barcode scanner, mobile POS equipped with barcode scanner feature can also be used to realize QR code payment and card payment at the same time.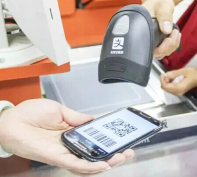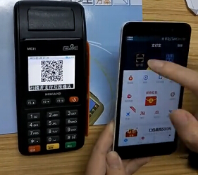 2.Customer Payment Process:
The customers only need to open the Alipay wallet (for Chinese users) and select "QR code payment". After entering the right amount and generating QR code, the payment can be done by scanning the QR code.
Comparing with traditional payment, QR code payment is more easy and swift. No cash or card swiping is needed during the process. You only need a smart phone to do this. For the stores sake, it is easy and convenient to operate QR code payment and its cost is low. Armed with this QR code payment channel, they can promote their service quality and promote customers' shopping experience.
LV3096 2D scan engine has the following features:
1)Mini size, easy to be integrated into mobile device, tablet, PDA, barcode scanner gun and other handheld devices;
2)Excellent decoding performance, easily reading code on LCD and mobile phone screen;
3)High performance and low power consumption, prolonging the service life and working time of device.