Solution
LV3096 2d barcode scanner module embedded in PDA for Medical industry
Source:Powered | Author:admin | Time:2018-06-04 | Views:377
with the advancement of medical science and technology reforms, mobile medical care has become an essential tool for modern medical care. Doctors and nurses can quickly see the latest status of patients through medical tablet terminals, reduce the work intensity of medical staff, and thus improve the level of medical care. It is reported that a smart hospital in Zhuhai is able to learn about patients' medication, blood transfusion, sample collection, and treatment through medical tablets. Why is the medical tablet so magical to know the patient? According to the hospital staff, in fact, the hospital established a

barcode scanner system

for wristbands. Each hospitalized patient wears a barcode wristband. The patient's barcode wristbands all have a unique coded information wristband. This is also a medication for patients. corresponding. By embedding a

2d barcode scanner module

on a medical tablet, medical personnel can quickly and accurately know the patient's medication status by using a medical tablet to scan barcode wristbands and medicine barcode information.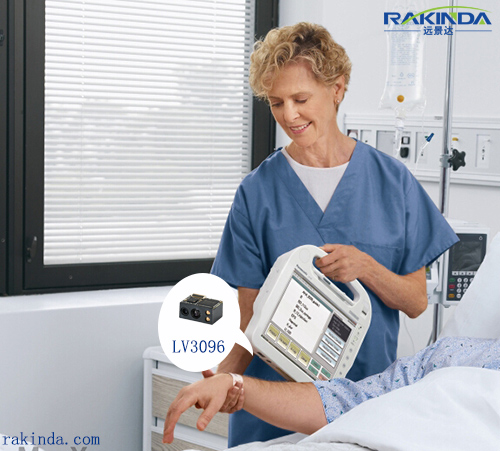 Shenzhen rakinda can provide

LV3096 2d barcode scanner module

which is weight only 5 grams and fits easily into even the most space-constrained types of equipment such as data collectors, meter readers, ticket validators and PDAs.our this module with many top features in function and shape, our customers always like to talk more about it and spend most of their time to research on this model . Meanwhile, our customers and business partners can get more support from their final clients in their markets.
RAKINDA is a company committed to the development up to barcode scanner technology at the core of the automatic identification system integration organizations, enjoyed several years of industry experience and excellent reputation, in Shenzhen and Hong Kong branches, and has a very skillful, experienced, innovative R & D and after-sales technical support service team.
Rakinda Group, the manufacturer of

barcode scanner module

, was established in 2000. We have offices in Guangzhou, Shenzhen, Hongkong, Xiamen, Suzhou, and Beijing. And we have been supplying the barcode scanner module for Walmart, Carrefour, and Foxconn etc. Any questions do not hesitate to contact me as below.