SOLUTION
What Long Distance 2D Barcode Scanner Do We Have?
Source:Powered | Author:admin | Time:2021-04-19 | Views:63
Nowadays, the application of barcode scanner is becoming more and more extensive. In various scenarios of our work and life, the scanning distance of the scanner is about 30cm, especially in payment, vending cabinets, gates, smart access scanning and other occasions. Only in this scanning distance environment can there be accurate and fast scanning results. However, some projects will inevitably involve the need for remote QR code reading, such as parking lot self-service charging projects, long-distance code scanning and payment on highways, and remote code reading in warehouses. If ordinary barcode scanner module are selected, there will be situations where it cannot be scanned.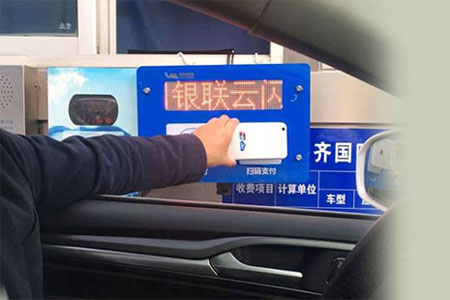 Choosing a poorly performing
QR code scanner module
to be embedded in the machine, even in the best scanning environment, it will be particularly difficult to scan paper or mobile phone barcodes. It may seriously degrade the performance and experience of the device. Therefore, if you want to show the functional advantages of your device, you must choose a professional scanner equipment manufacturer. When selecting models, you must not only consider the product quality and compatibility with the system, but also also need to consider the manufacturer's technical experience and after-sales support.
At present, with the popularization of long-distance code scanner applications in recent years, it has also been popular among many smart device manufacturers, because it has super power in remote work scenarios. OEM QR code scanning modules (including LV3000L, RD4500L, LV4900 series, etc.) independently developed by Shenzhen Rakinda Technologies Co., Ltd., adopt hardware chip-level decoding, and the decoding speed is faster and super high cost effectiveness, as well as rich secondary development functions and interface options such as USB, TTL-232, RS-232 serial port, etc.

With the advent of the mobile Internet era,
barcode reading modules
that can be embedded in certain devices provide a new, flexible, efficient, and convenient method for data processing in various industries. It is very helpful for scanning work, which can avoid being affected due to the limited distance and space, and ensure the work efficiency.
Shenzhen RAKINDA focuses on design and development of all kinds of barcode reader, barcode scanning modules, QR code scanning modules, and remote QR code scanning modules. Rakinda has always adhered to the business philosophy of "customer first, reputation first, efficiency first, service first" , aiming to provide customers with the best products and services in the barcode scanning industry. We provide OEM services and industry application solutions according to your project needs.