Solution
2D Barcode Scaner Helps the Subway Brake Machine to Realize Code Scanning Payment
Source:Powered | Author:admin | Time:2019-01-15 | Views:172
2D barcode (QR-code )has entered the transportation payment industry.Whether we travel by bus or subway, our mobile phone is our bus card. No more embarrassment about not having change, no more having to pay for a bus pass, no more waiting in long lines to buy a subway card.The realization of bus industry scanning payment depends on a good embedded

barcode scanning module

. A good scanning module can not only improve the overall speed, but also have a good customer experience, so that scanning payment can be better promoted, and more people can feel the convenience brought to our lives by scientific and technological progress.
Here I especially want to recommend Rakinda fixed mount 2D barcode scanner.The main function of RD4500 series

fixed barcode scanner

is to read the barcode information on the mobile phone screen and paper documents, which is mainly used in the fields of electronic credentials, mobile marketing, subway brake machine and so on. It can recognize the main two-dimensional barcode and various one-dimensional barcode displayed on the mobile phone screen. It can recognize the main 2d barcode and various 1d barcode printed on paper. Fast recognition of different contrast, color and reflection of the

mobile phone screen code

.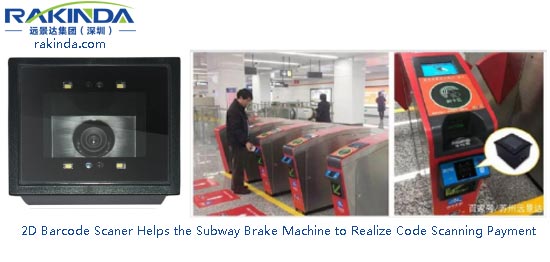 Shenzhen

RAKINDA

Technology Co., Ltd. is specialized in the development of smart card hardware and software systems, production, sales and operations in one of the national high-tech enterprises. Products are widely used in city card, park area, retail businesses, parking fees, government platforms and other consumer areas. With years of focus on management, innovation and development, the company in the industry.