Solution
Barcode Scanner Testing New Tech That Could Replace MetroCard
Source:Powered | Author:admin | Time:2018-10-10 | Views:232
Barcode scanner module is widely fast used in many kinds of kiosks in the world. Self-service stations are becoming more popular in a wide variety of industries,here introduce the metro application.
The MTA is testing out a technology that could one day replace the MetroCard.
Scanners that could one day allow riders to use their smartphones to tap their way through turnstile have been installed at two lower Manhattan subway stops, with plans to put them in up to 14 stations in America.
But the initial scanners are not for straphangers. MTA personnel who use the agency's eTix smartphone app to pay for Metro-North and Long Island Rail Road fares can use the scanners to transfer into the subway.
The scanners are a test run for technology that could replace the MetroCard, which is due to be phased out by 2022. The MTA has been looking at tap-and-go cards and smartphones as possible replacements.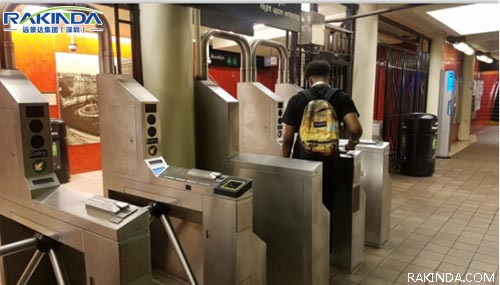 The scanners are a test run for technology that could replace the MetroCard. (Dan Rivoli/New York Daily News)
"It's part of our efforts to create a 21st century transit system that embraces innovation to improve the customer experience," MTA spokesman Shams Tarek said.
Right now, the screens have been installed in the Bowling Green station on the Nos. 4 and 5 lines and the Wall St. station for the Nos. 2 and 3 lines. The screens will be going into 14 stations, including major hubs like Times Square, Penn Station and Atlantic Ave. in Brooklyn.
Subway riders can see the machines in action. The readers will light up with each swipe — green when the smartphone tap is accepted, red when it's denied and yellow if the rider needs to tap again.
"That's a move in the right direction. I think it's probably going to be faster" commuter Dorian Abreu, 28, from Woodside, Queens, said at the Wall St. station. "Maybe for sentimental reasons, I'll miss the swipe."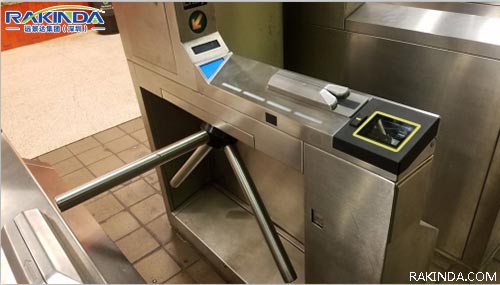 Shenzhen RAKINDA Technology Co., Ltd

. is specialized in the development of smart card hardware and software systems, production, sales and operations in one of the national high-tech enterprises. Products are widely used in city card, park area, retail businesses, parking fees, government platforms and other consumer areas. With years of focus on management, innovation and development, the company in the industry
Has a wide range of customer base and industry reputation, to achieve the city card applications and urban bus intelligent scheduling management.
RAKINDA engaged in barcode technology research and development for more than 18 years, we have a mature R & D team and overseas markets, we can help you quickly and easily realize unattended dream.