Solution
Rakinda 2D QR Code Access Control use in Access Control Terminal
Source:Powered | Author:admin | Time:2018-10-08 | Views:310
The access control 2d code module currently plays a very important role in the 2d code access control terminal. The 2d code module is also called the

2d scanner reader

. It can be used in the access control device combined with the access control system to realize the "2d code" to open the door. The application of the QR code module at the access control terminal is mainly based on embedded. The most important part of the "scan code opening" is the scanning module to read the screen code of the mobile phone, and the optimization of the scanning module for the access control QR code.
The access controller uses a 32-bit ARM processor as the main chip, combining intelligent image recognition and an internal real-time multitasking operating system. It is industrial grade design with high performance and high reliability. It is an access control that uses

2d barcode scanner

based on TCP/IP networks.The access control device communicates over a TCP/IP interface, using a large data store that can store 60,000 users and 100,000 records. It supports time management, access control alarm, fire linkage, and all input and output interfaces have lightning over current and over voltage protection functions to ensure the normal operation of the equipment in harsh environments.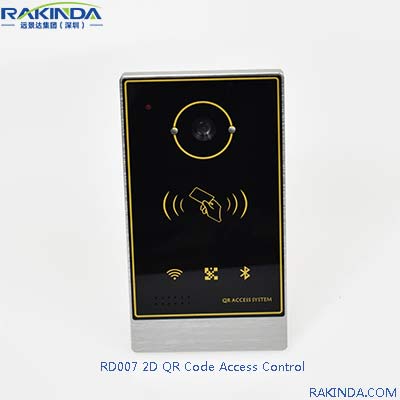 Rakinda

is a company committed to the development up to bar code technology at the core of the automatic identification system integration organizations, enjoyed several years of industry experience and excellent reputation, in Shenzhen and Hong Kong branches, and has a very skillful, experienced, innovative R & D and after-sales technical support service team.
Rakinda Group, the manufacturer of

barcode scanner module

, was established in 2000. We have offices in Guangzhou, Shenzhen, Hongkong, Xiamen, Suzhou and Beijing. And we have been supplying the barcode scanner module for Walmart, Carrefour and Foxconn etc.