Solution
The Most Popular Payment Way of 2D QR Barcode Scanner for Access Control
Source:Powered | Author:admin | Time:2018-09-05 | Views:211
How to enable tourists to purchase tickets and check-in tickets is no longer a problem in today's scenic spots. Many "smart scenic spots" have enabled barcode recognition technology and 2d ticket inspection technology to alleviate the demand for large-scale tourists entering the park. The scanning of the 2d code check ticket with the intelligent gate machine is so convenient, cool and fast. The way of entering the park is also supported by the majority of tourists. With the help of the

2d scanner module

, it is embedded in the interior of the scenic gate device to give full play to its 2d code. Code recognition, acquisition and data transmission performance to expand the "scan code into the park" function, visitors only need to put the QR code paper tickets or mobile phone QR code electronic tickets on the top of the scanning window, you can complete the ticket check at the second speed.
2d code recognition module can satisfy it , Many readers and friends said that although some scenic spots have met the demand of "scanning code into the park", the experience is quite good when there are not many tourists, but the peak of the crowd during the holiday season often appears to be insensitive to the code, the gate

QR code Scan module

are difficult to read and so on. That is because the gate is embedded with a relatively inferior 2d code module, which can not meet the needs of the smart gate large-flow scanning code check.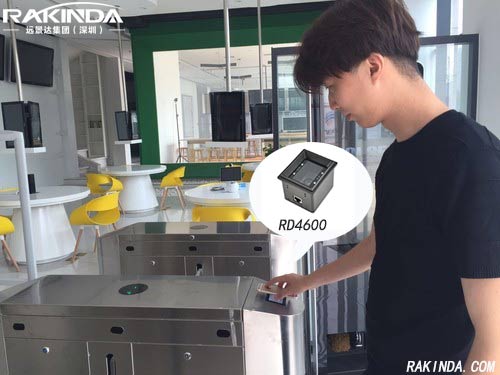 LV4600 2d qr code module

adopts excellent decoding technology, and the high-definition window speed sensing can read all international standard paper and mobile phone screen 1d and 2d bar code, and the reading performance has reached the international advanced level, whether it is at the scanning speed or Accuracy of recognition is undoubtedly the first choice for access control gates; even in strong light, low light or long-term operation in dark and humid machines, it does not affect its sensitivity, which not only improves the user experience, but also accelerates the flow of tourists. .
Rakinda

is a company committed to the development up to bar code technology at the core of the automatic identification system integration organizations, enjoyed several years of industry experience and excellent reputation, in Shenzhen and Hong Kong branches, and has a very skillful, experienced, innovative R & D and after-sales technical support service team.
Rakinda Group, the manufacturer of

barcode scanner module

, was established in 2000. We have offices in Guangzhou, Shenzhen, Hongkong, Xiamen, Suzhou and Beijing. And we have been supplying the barcode scanner module for Walmart, Carrefour and Foxconn etc.