Solution
Phone Barcode Reader Application in Parking Lot
Source:Powered | Author:admin | Time:2018-08-15 | Views:286
Phone QR code payment can be used in many cases now. Parking lot is also a place where need cash and changes. Is it possible to use

qr code payment

in parking lot? The answer is definitely yes.
For some period, the reading distance limit of barcode reader is frustrated by developers. They could not find a

phone barcode reader

meeting their expectation. Normally the ideal reading distance of barcode reader is 5-20cm, which is too short for parking lot application because the users in the car could not reach out too much to get their phone scanned. It is not practical and convenient for users.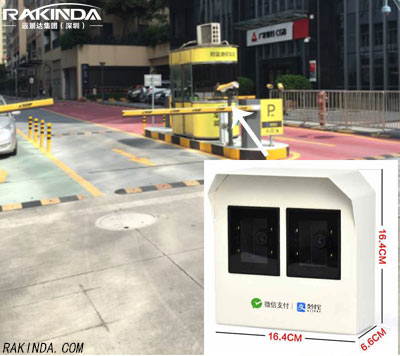 To cater for such long reading distance application, Rakinda develops new model

RD4500L long reading distance barcode reader

. Its reading distance can reach up to 1 meter. RD4500L long range barcode scanner module perfectly solve the issue of parking lot application. With this reader, drivers can sit well in the car and get the qr code payment code scanned by the reader.
RD4500L

long range barcode scanner module

can be used in parking lot and highway toll. Mobile payment is trend and such area should introduce qr code payment to get more people benefit from technology.
Rakinda has been focused on barcode scan technology for 18 years. We have different models for various application. If you are interested in IOT area and barcode scanner, please kindly contact us. We can ship directly from at low MOQ.