Solution
Passengers Using Mobile QR code in Shenzhen Metro Has Reached 3.67 Million
Source:Powered | Author:admin | Time:2018-08-09 | Views:287
The function of

scanning the mobile QR code

in Shenzhen Metro has been on the line for more than one month. At present, the average daily passenger flow of the subway using the qr code is 421,000. In the just-concluded Dragon Boat Festival holiday, the maximum passenger flow in the single-day scan has reached 611,000. In addition, 562 sets of gates with QR code scanning function have been added to the line under the Shenzhen Metro. It is planned to complete the renovation of all gates by the end of this year.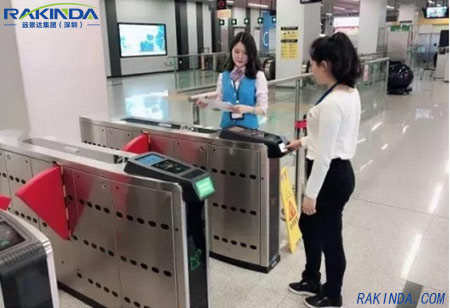 Shenzhen Metro has added 562 gates with embedded

QR code scanner module
In order to make it easier for citizens to use the scanning code to pass the gate function, the Shenzhen Metro is also fully promoting the renovation and renovation of the gates.
At present, the Shenzhen Metro has added 562 sets of gates with

barcode scanner module

on lines 1, 2, 3, 5, 7, 9, and 11, which can support the function of scanning mobile QR code. "According to the passenger flow data of the existing scan code crossing gates, we will give priority to the renovation of the existing stations with the previous usage, and the renovation of the gates of the transportation hubs and passenger stations will be mainly guaranteed." Introduction, this year, the Shenzhen Metro plans to complete the renovation of all the gates. At that time, all the gates can support the scanning code, and the convenience of the citizens using the subway code will be improved again.

Rakinda

RD4600 fixed mount QR code Scanner

is widely used in access control turnstile or kiosk terminals. Due to the excellent performance in reading mobile QR codes, it brings great user experience to citizens. To know more about access control system with barcode scanner, please contact us freely.