Solution
Fancy Modern Turnstile with QR Code Scanner
Source:Powered | Author:admin | Time:2018-07-23 | Views:321
A turnstile, also called a baffle gate or turnstyle, is a form of gate which allows one person to pass at a time. It can also be made so as to enforce one way traffic of people. In addition, it can restrict passage only to people who insert a coin, a ticket, a pass or similar. Thus a turnstile can be used in the case of paid access, for example to access public transport, a pay toilet, or to restrict access to authorized people, for example in the lobby of an office building.
QR Code payment is everywhere now. Turnstile manufactures are striving to get updated using qr payment technology. Many turnstile manufacturers choose Rakinda 4500R or

RD4500-20 qr scanner module

. The scanner can scan the qr code on smart phone very fast. Users can get very good experience. The scanning speed is very important for the scanner. If the scanner response time is long, users will get irritated and annoyed. Rakinda

4500R 2D barcode scanner module

takes less than 0.3 second to respond. It ensures satisfying experience for users, especially when there are many people.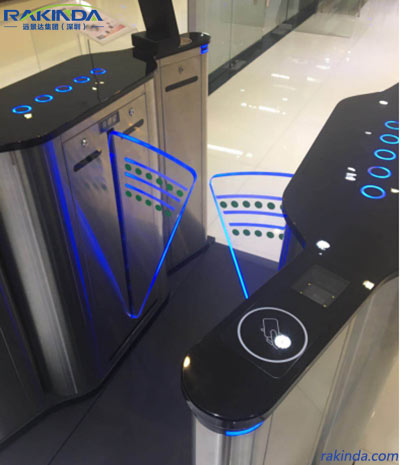 In terms of security, you need not worry about it also. It is very safe to use qr code either as payment code or access code.
Armed with

qr code scanner module

embedded in turnstile, people can only take cellphone to pass though turnstile. It changes people's lifestyle. More and more people will enjoy this convenience.
Rakinda

has been devoted to barcode scanner technology for 18 years. If you are interested, please contact us.