Solution
Bar Code Scanning in Turnstile & Kiosks with RD4600
Source:Powered | Author:admin | Time:2018-05-30 | Views:382
Now it is age of technology and innovation. All new things come out in order to make the life of people more convenient, labor-saving and improve the life of people. Shenzhen Rakinda Technology Co., Ltd is a high-tech Company which committed to research and development on

barcode scanner

to change the way of life for people. Nowadays bar code scanner widely used in various places, such as turnstile, access control system; vending machine, ATM, queue kiosk, payment kiosk, etc.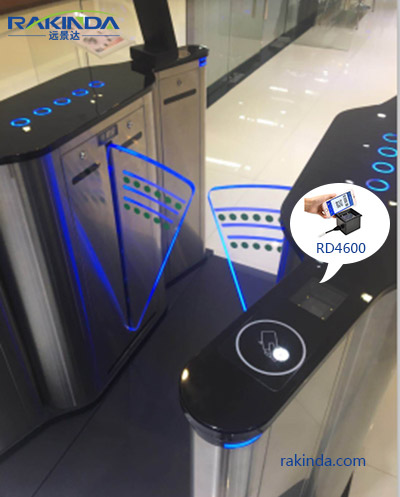 A few years ago, we would find that many people queued up in front of buildings and scenic spot for waiting checker to check their identity. It wasted people's valuable time and reduce working efficiency. For such public area application, the efficiency is very important. People need to get satisfactory experience in a short time. According to this situation, RD4600 plays a very important part in people's life.
For example, Dameisha beach, a famous scenic spot in Shenzhen, every weekend, The whole family will go to this places to relax after whole week working. So it is very crowded in ocean beach, especially in Summer. Upon this situation, government took measurement that people enter into beach in different time. But how to achieve this idea?

Barcode scanner RD4600

in turnstile come out and work perfectly, as RD4600 is very good at 2D code scanning, especially on mobile screen code and also its Physical induction. Firstly people need to apply when you will come in in an application then 2D code will come out.
When phone screen code is presented, it only needs less than 0.4 seconds to respond. Users can get first time scan easily. And it improves the efficiency of people life and labor saving. And make people more satisfied.
A variety of

barcode scanner modules

that Rakinda Technology can provide and easy to be embedded. As Rakinda Technology has more than 18-years manufacturing experience for bar code scanner, which already has professional research and development team.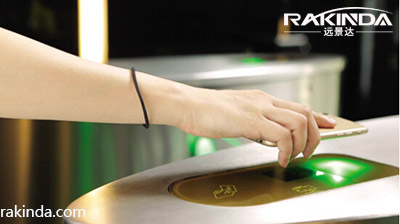 Shenzhen RAKINDA Technology Co., Ltd. is specialized in the development of smart card hardware and software systems, production, sales and operations in one of the national high-tech enterprises. Products are widely used in city card, park area, retail businesses, parking fees, government platforms and other consumer areas. With years of focus on management, innovation, and development, the company in the industry
Has a wide range of customer base and industry reputation, to achieve the city card applications and urban bus intelligent scheduling management.
RAKINDA engaged in

barcode technology

research and development for more than 18 years, we have a mature R & D team and overseas markets, we can help you quickly and easily realize the unattended dream.