Solution
2D Access Control System with Barcode Reader
Source:Powered | Author:admin | Time:2017-11-24 | Views:589
Time is calling and technology is improving, and a new chapter in historical reform has emerged. So I would like to introduce high-tech product-2D Access Control System with QR code reader. With the development of Modern Technology and the public's interest, the 2D barcodes can solve any question, excepting bus payment on bus, 2D in turnstile and so on.
The special Access Control System only uses one 2D barcode to be reader before the scanners. People will go through the door.
How to open doors through Access Control System with readers? Please check the following steps:
First, the users load one App and then sign in this App with your real name; there will be one 2D barcode; finally, you scan the 2D barcode before the reader, it is okay. When your friends or the delivery visit you, and it is convenient that you send this 2D barcode to them, and you also have the right to set the use-time of it.
The application of intelligent access control does bring more convenience to residential residents and save a lot of trouble.
The intelligent access control system cooperates with China's first-class software developer; based on the traditional access system, build LV4500 series phone barcode reader.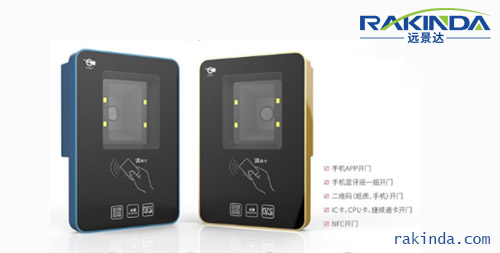 At present, this access control system can also be applied to places such as theaters, parks, tourist attractions, water parks, venues, bus terminals, parking lots and event organizations where temporary traffic is relatively large. Consumers to enter these occasions simply out of the two-dimensional code has been purchased printed tickets or two-dimensional code e-tickets, scan the channel 2d code scanner, the verification can be completed after consumption and enter.
Any interest, please contact us as soon as possible.